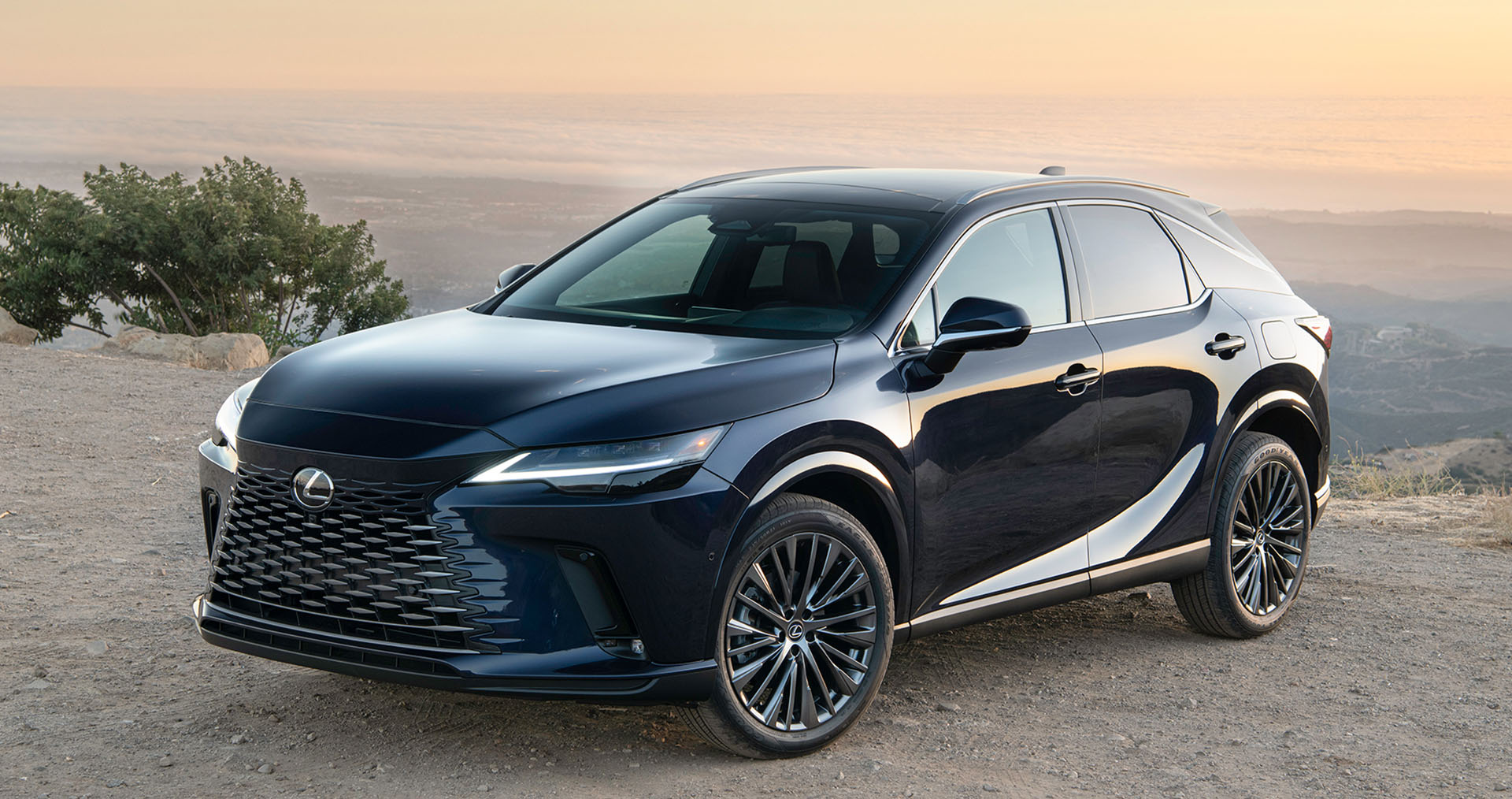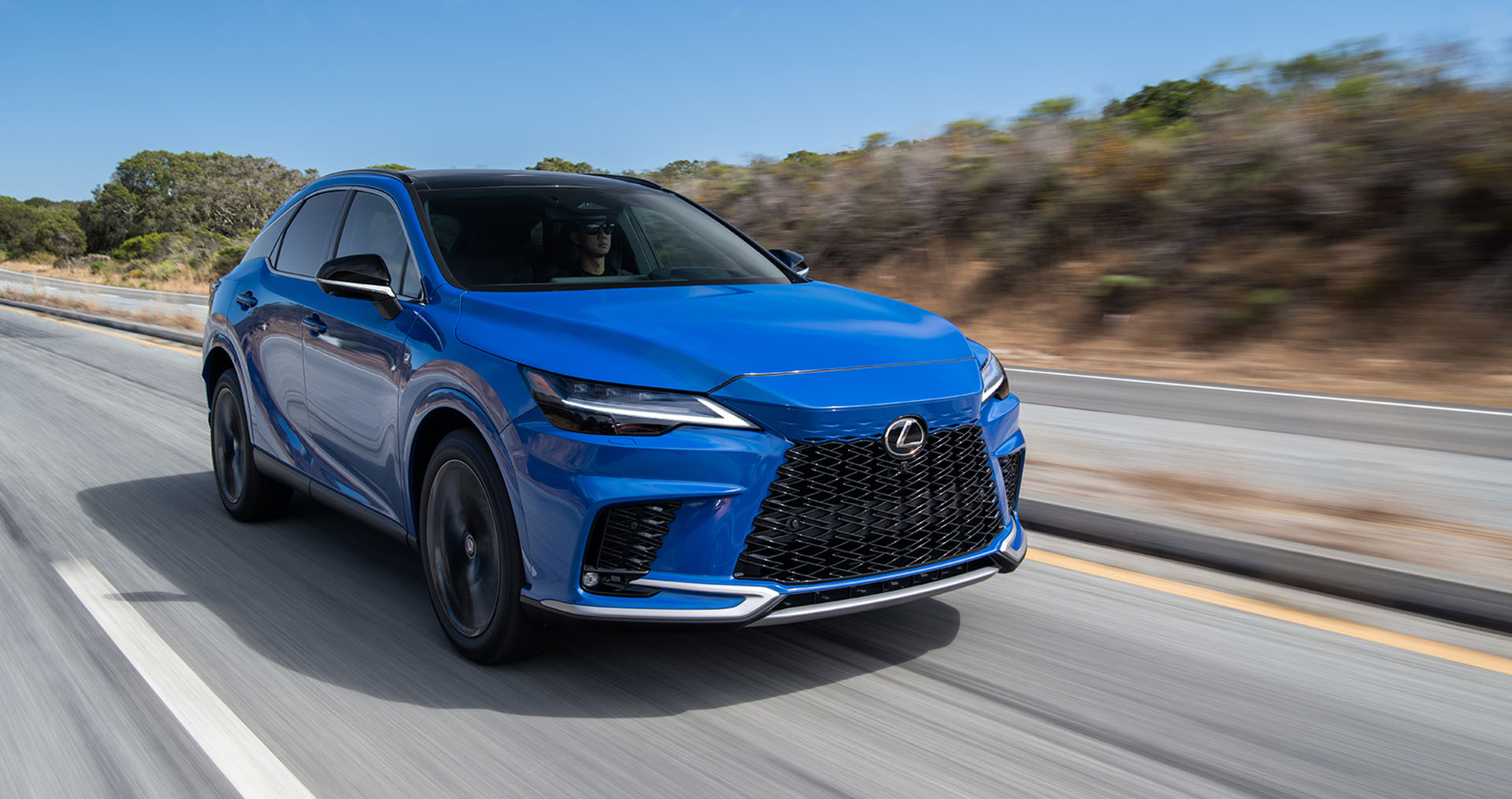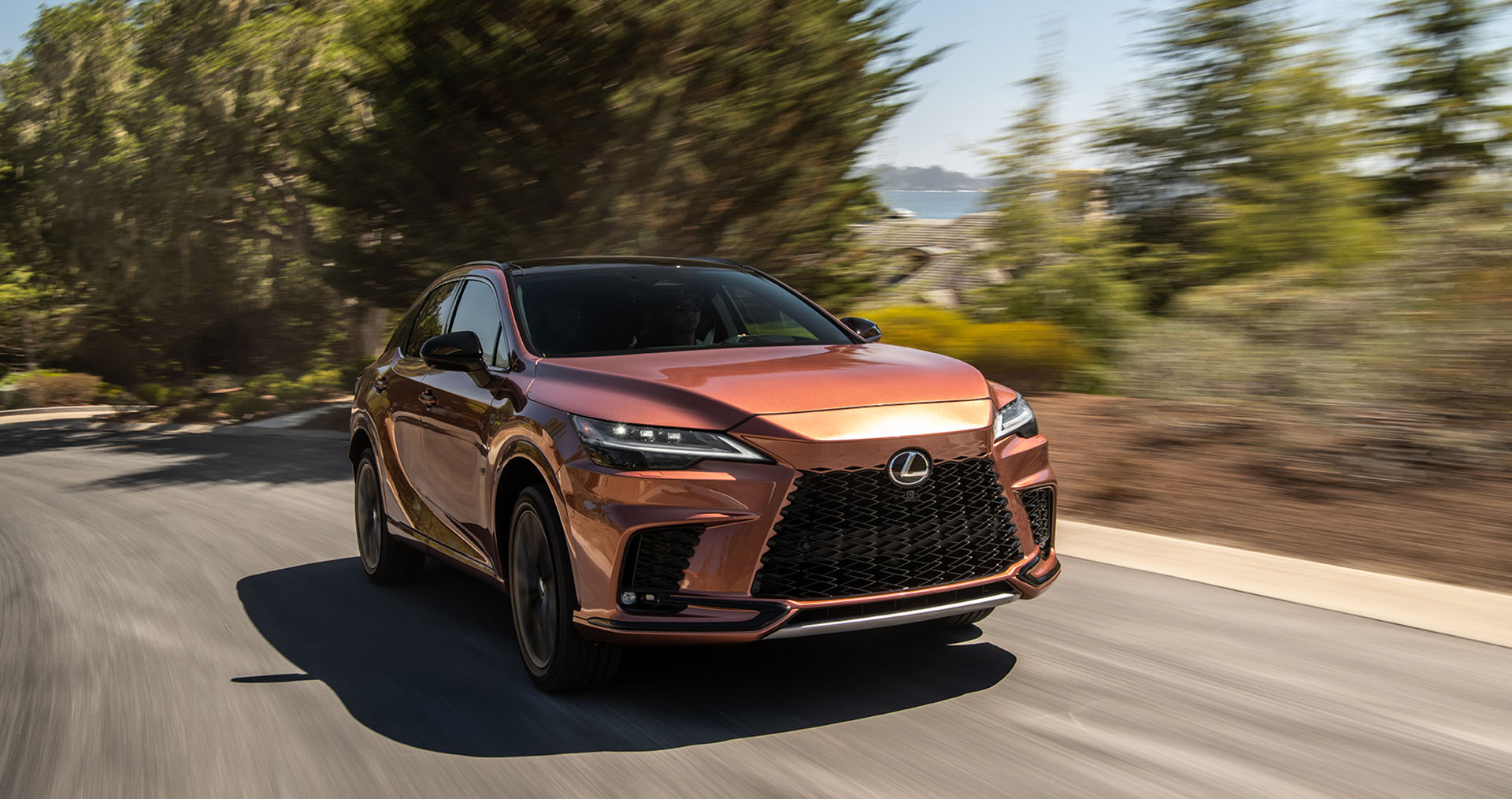 EXPLORE YOUR LEXUS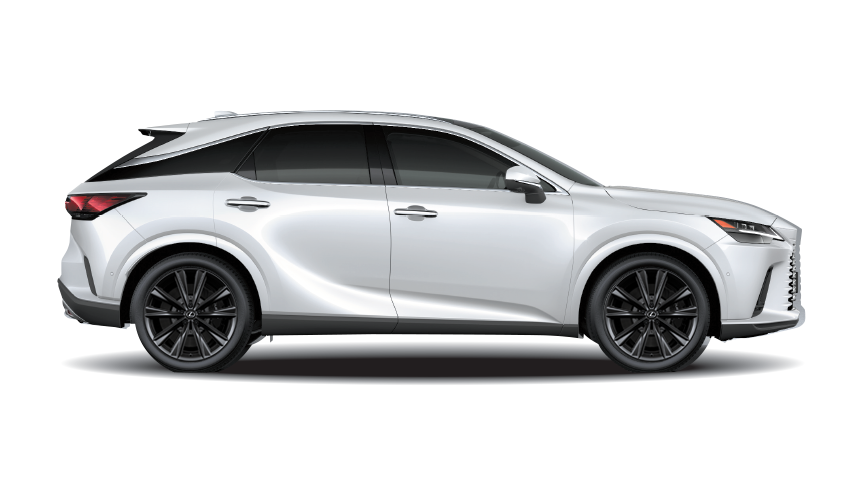 WHITE NOVA GLASS FLAKE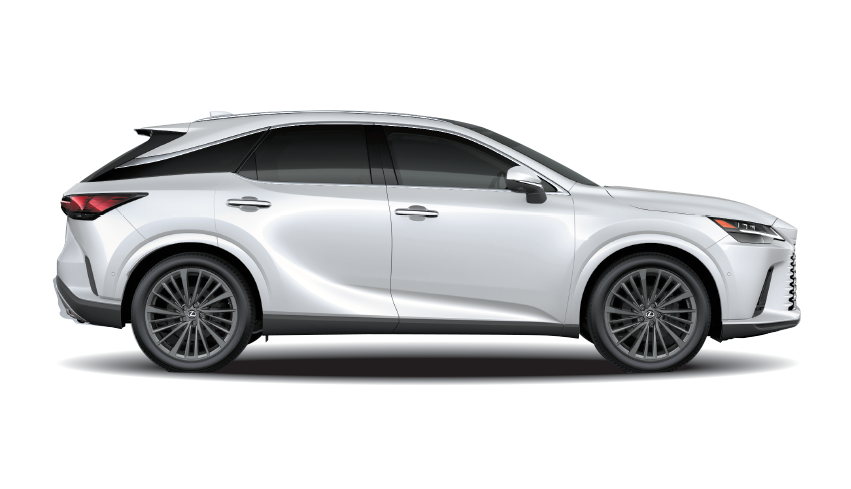 SONIC QUARTZ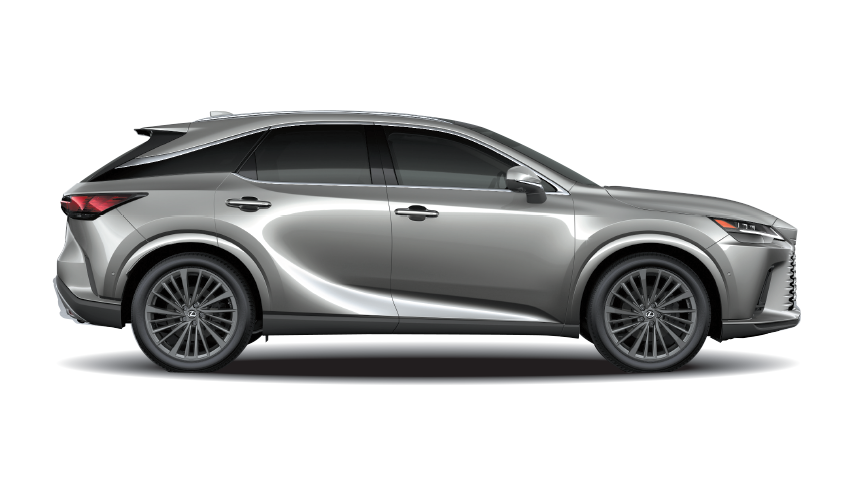 SONIC TITANIUM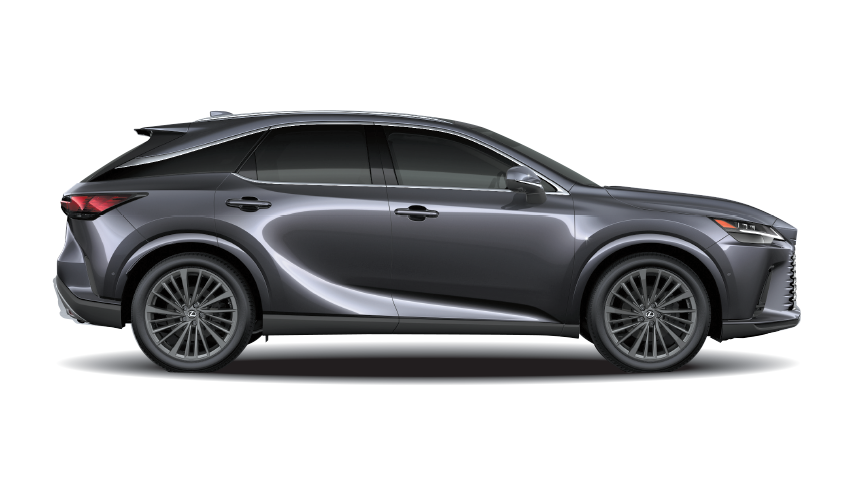 SONIC CHROME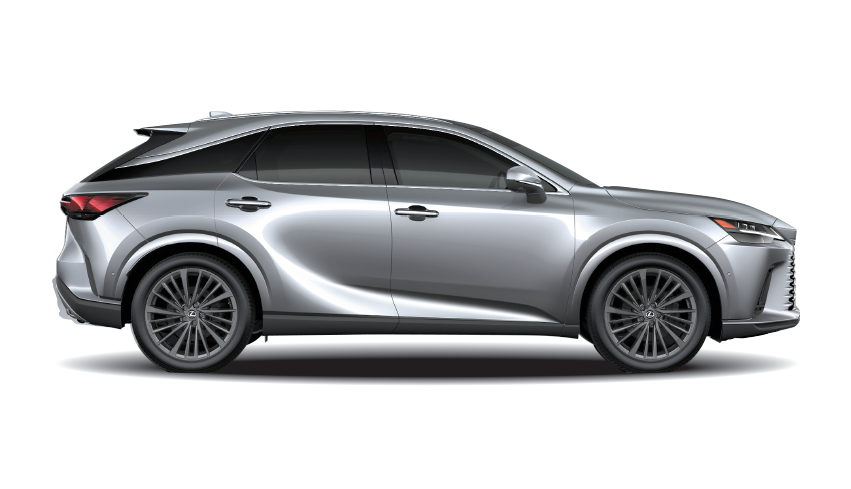 SONIC IRIDIUM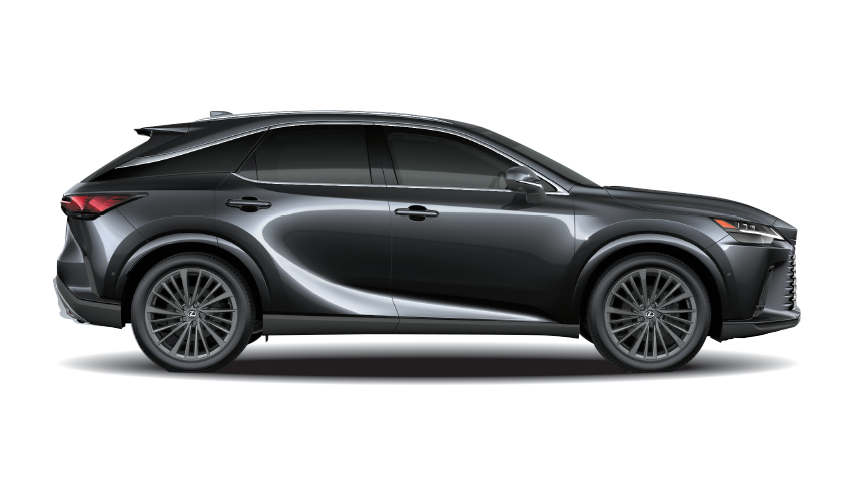 GRAPHITE BLACK GLASS FLAKE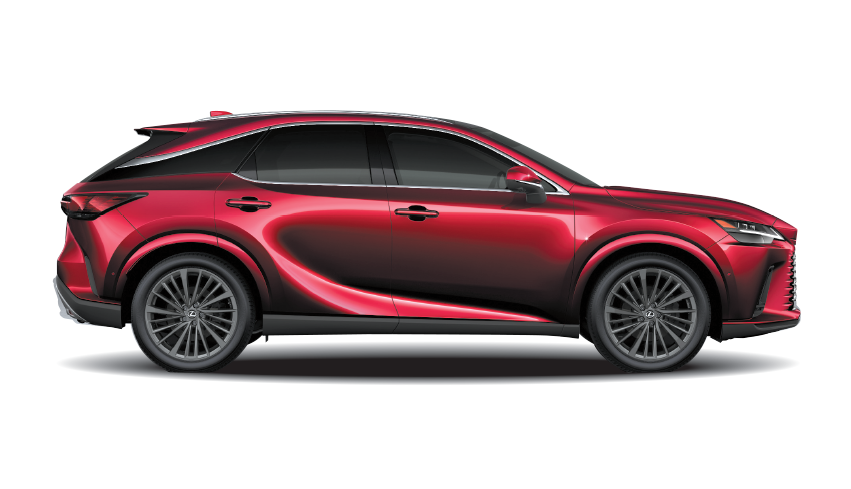 RED MICA CRYSTAL SHINE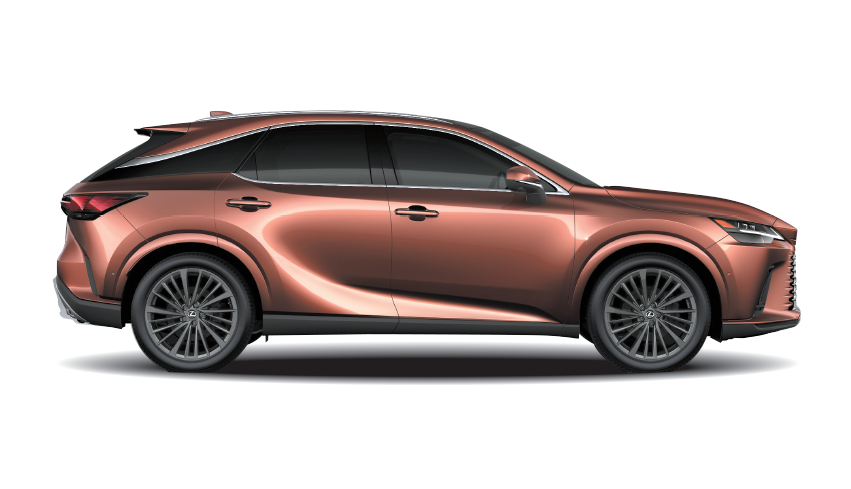 SONIC COPPER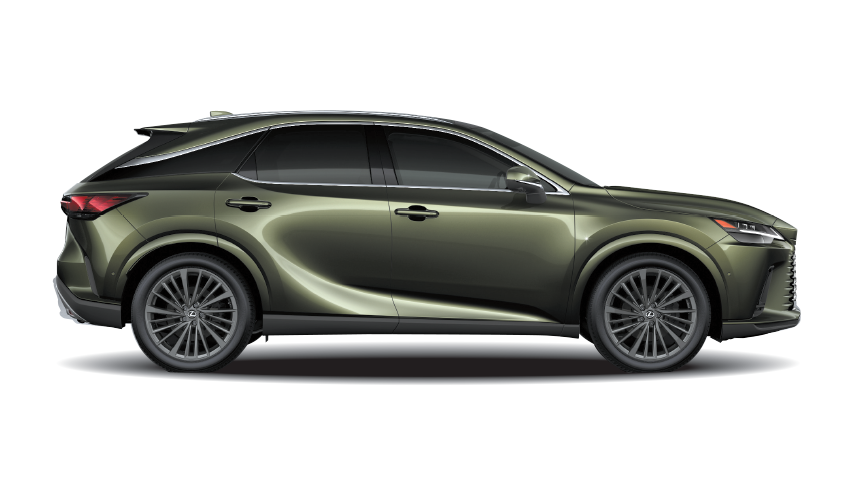 TERRANE KHAKI MICA METALLIC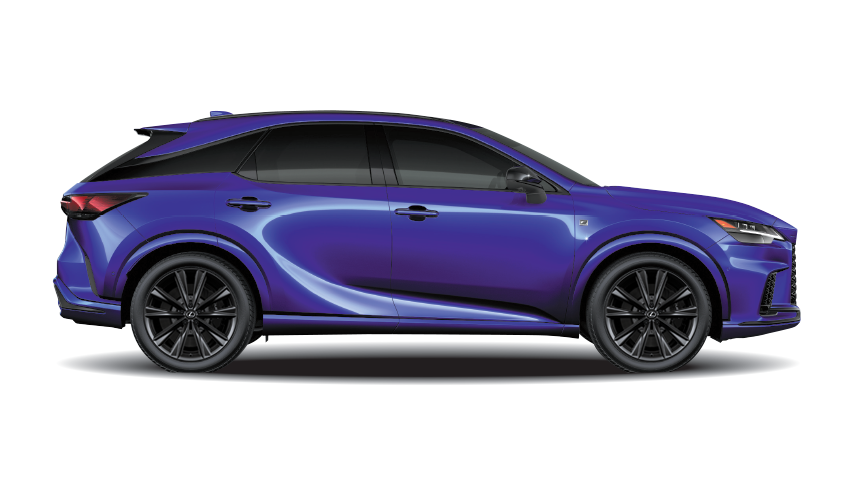 HEAT BLUE CONTRAST LAYERING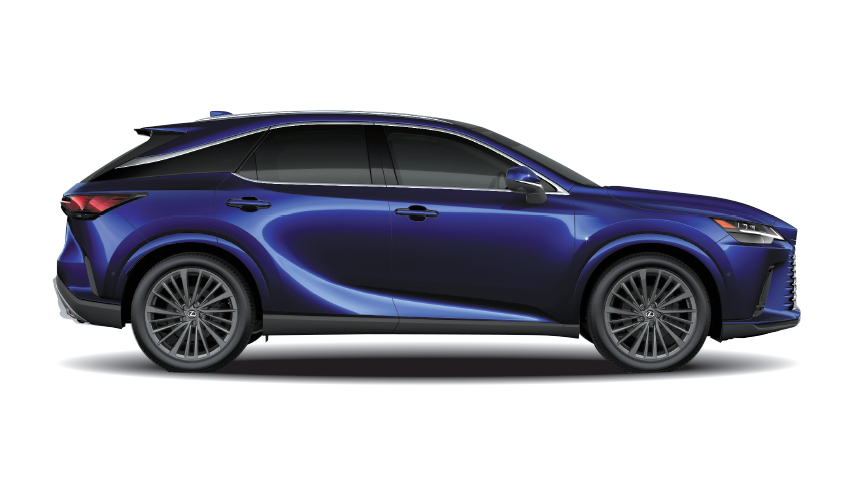 DEEP BLUE MICA
RX 350 Ultimate
$16,674 MONTHLY
Indicative repayments is based on Leasing settings
(New) BladeScan Type Adaptive High-Beam System
Upgrade Alloy Wheel Pattern in Hyper Chrome Metallic
Lexus Premium Sound System 12 Speakers
Semi-aniline Leather Seats
TEST DRIVE
BUILD & PRICE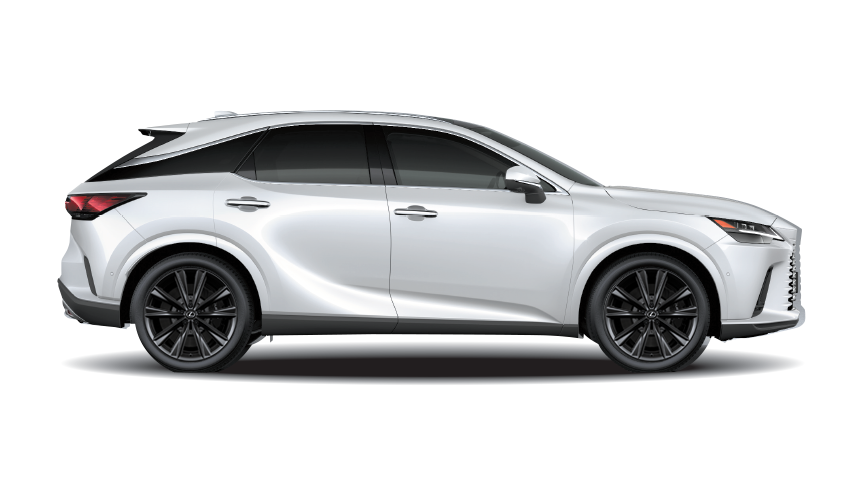 WHITE NOVA GLASS FLAKE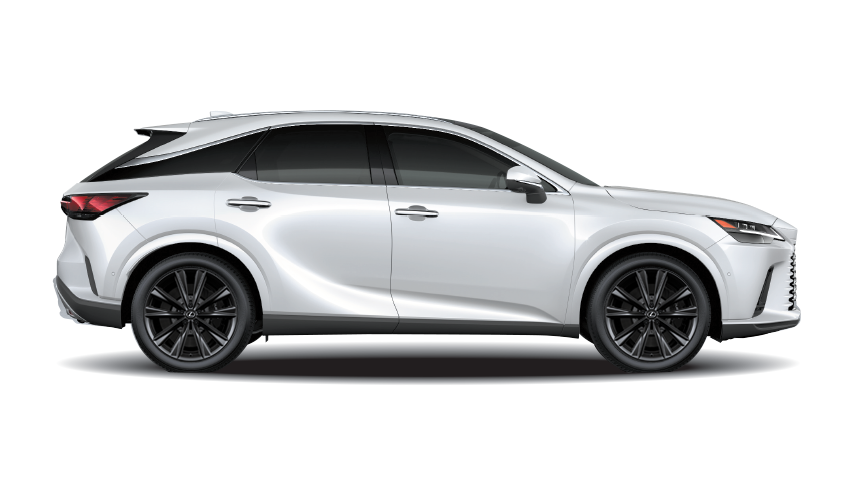 SONIC QUARTZ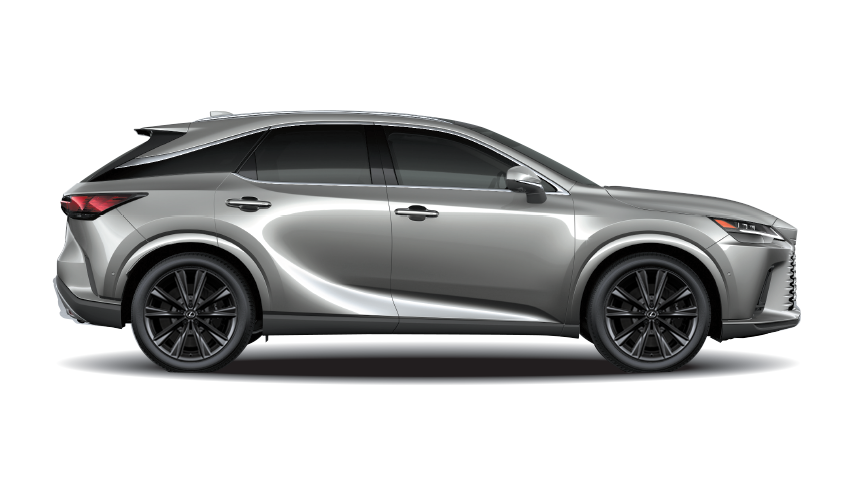 SONIC TITANIUM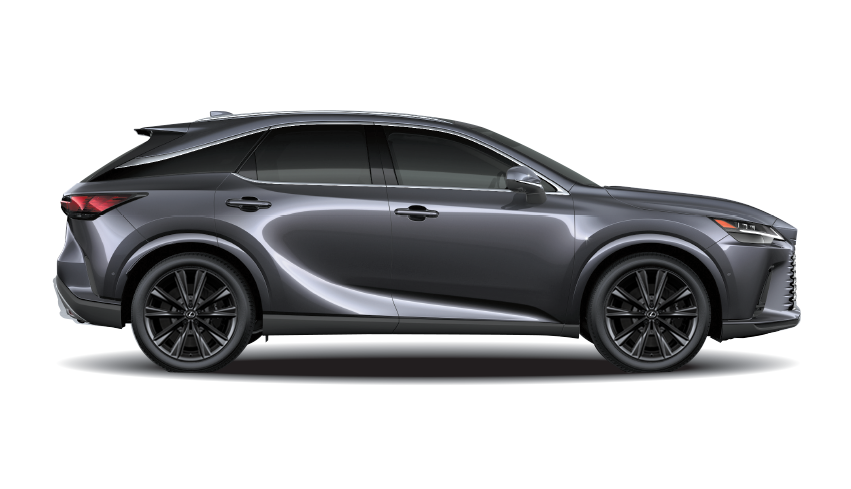 SONIC CHROME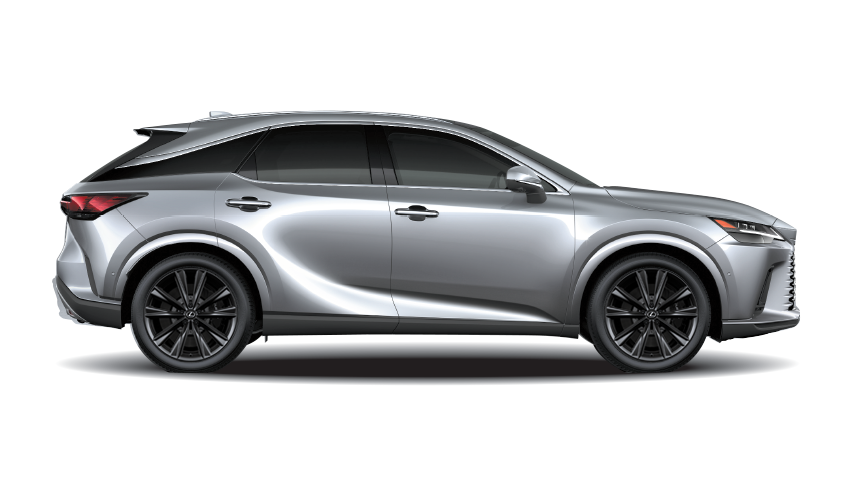 SONIC IRIDIUM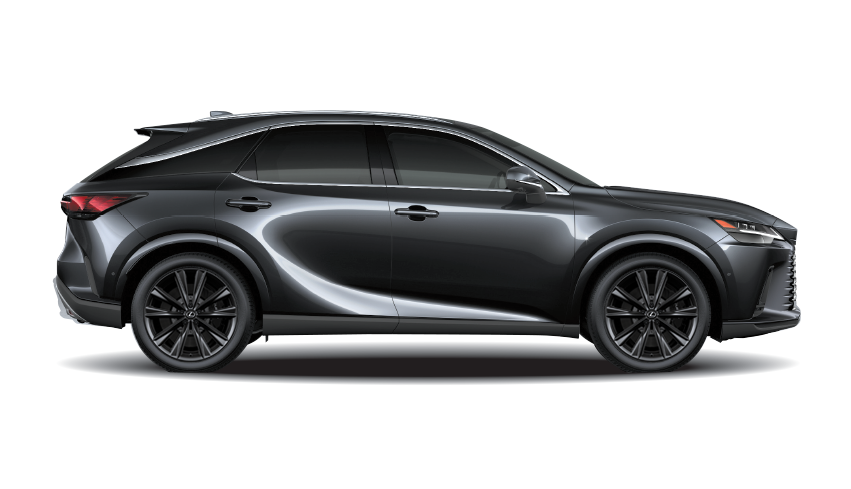 GRAPHITE BLACK GLASS FLAKE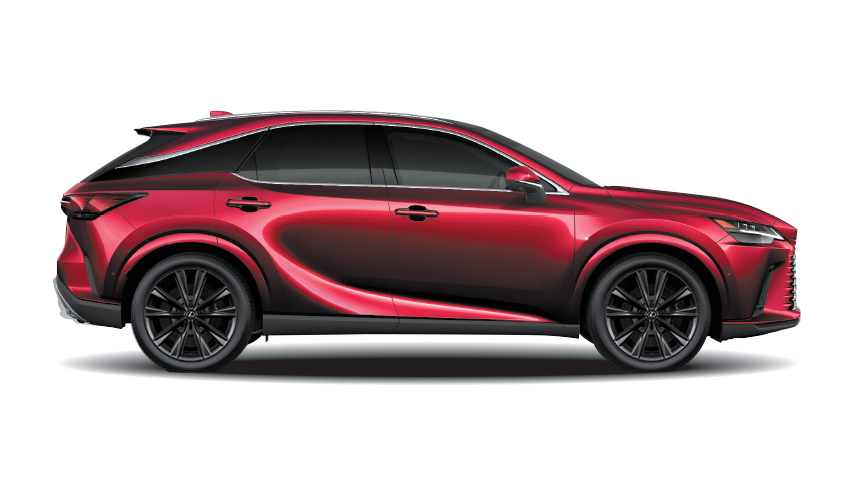 RED MICA CRYSTAL SHINE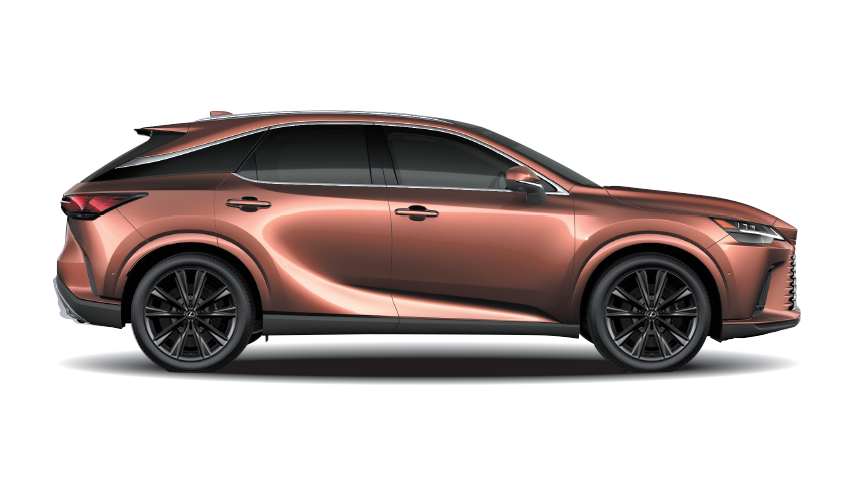 SONIC COPPER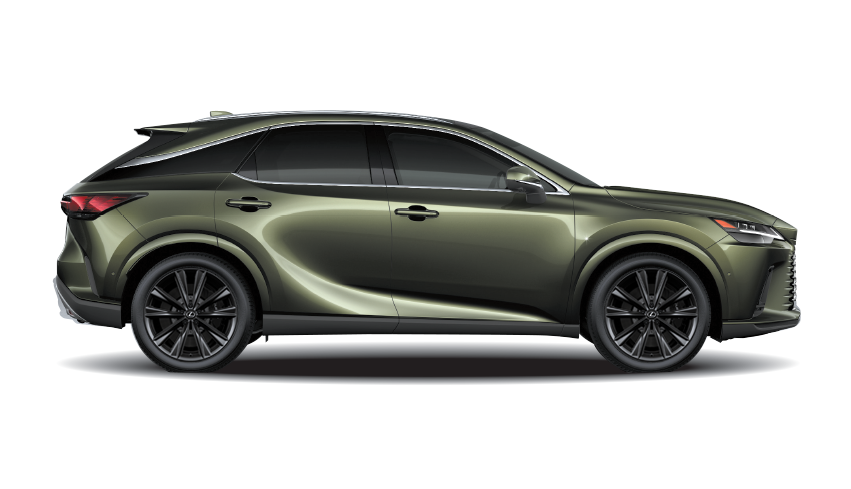 TERRANE KHAKI MICA METALLIC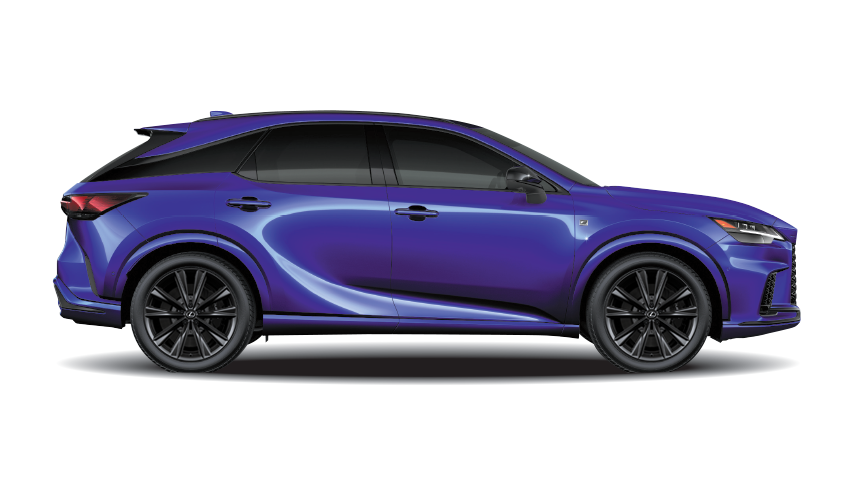 HEAT BLUE CONTRAST LAYERING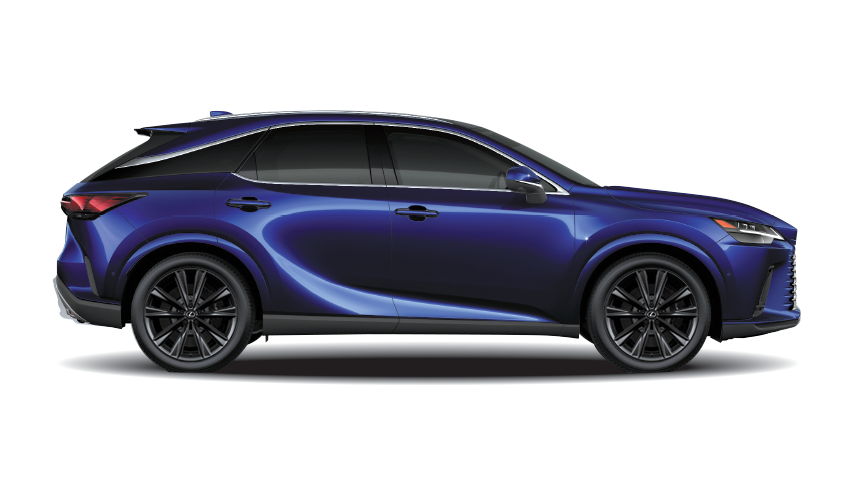 DEEP BLUE MICA
RX 300 F Sport
$17,249 MONTHLY
Indicative repayments is based on Leasing settings
Vehicle Dynamics Integrated Management (VDIM)
F SPORT Alloy Wheels Pattern
Lexus Premium Sound System 12 Speakers
F SPORT Smooth Leather Seats
TEST DRIVE
BUILD & PRICE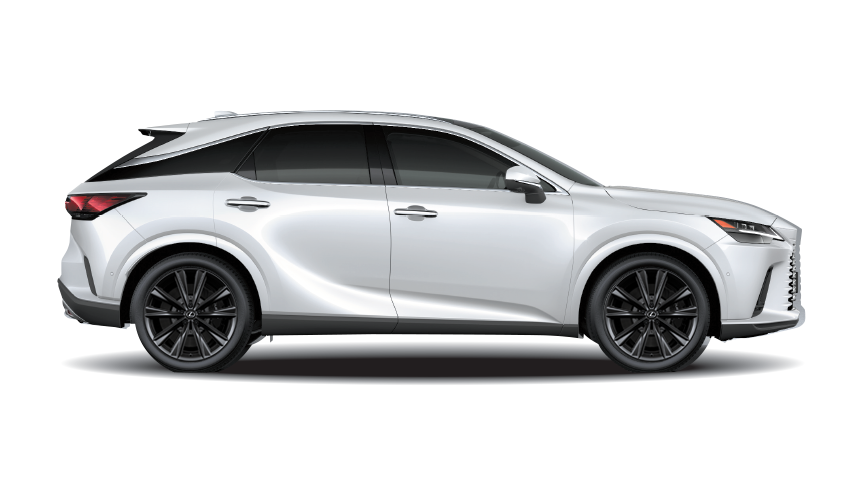 WHITE NOVA GLASS FLAKE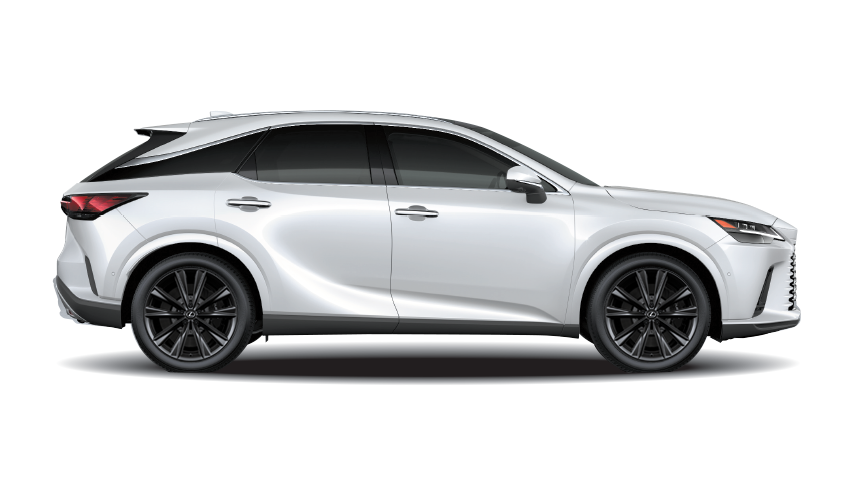 SONIC QUARTZ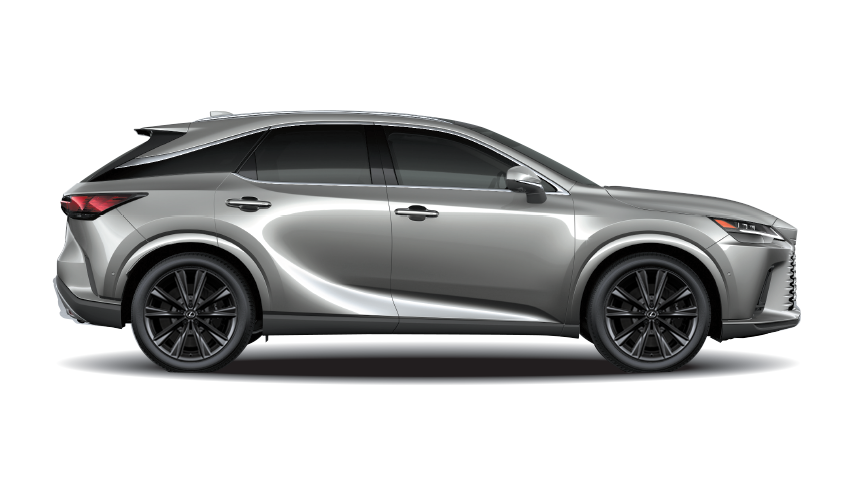 SONIC TITANIUM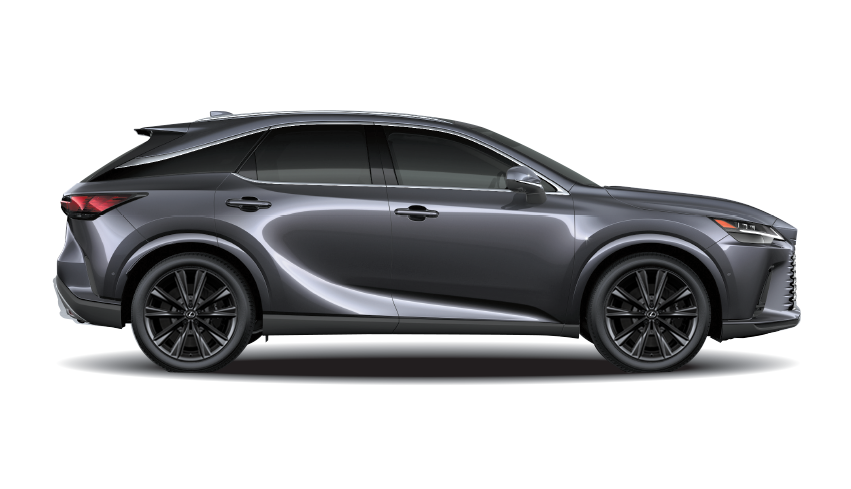 SONIC CHROME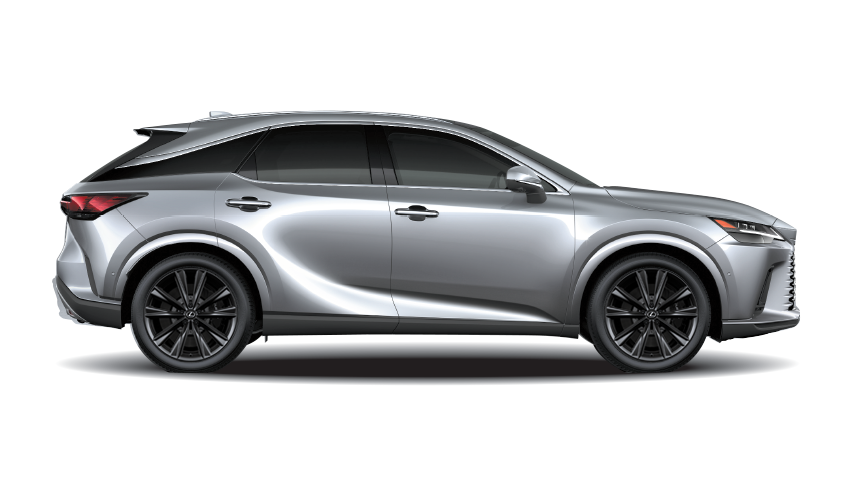 SONIC IRIDIUM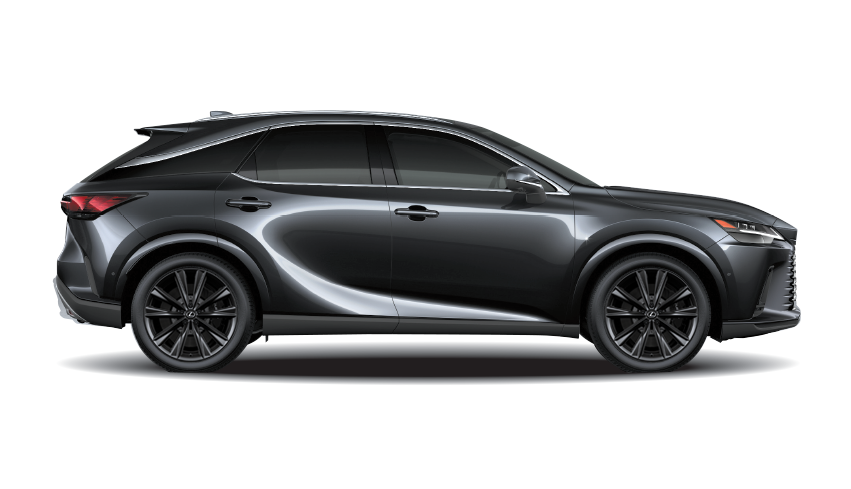 GRAPHITE BLACK GLASS FLAKE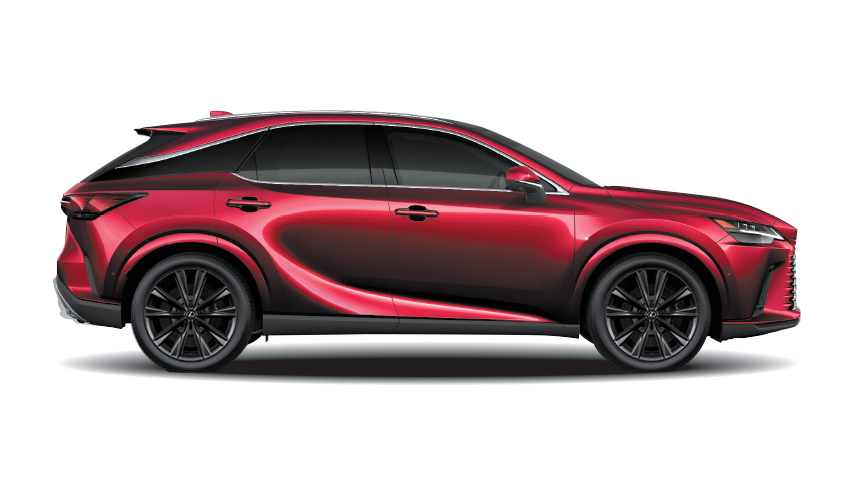 RED MICA CRYSTAL SHINE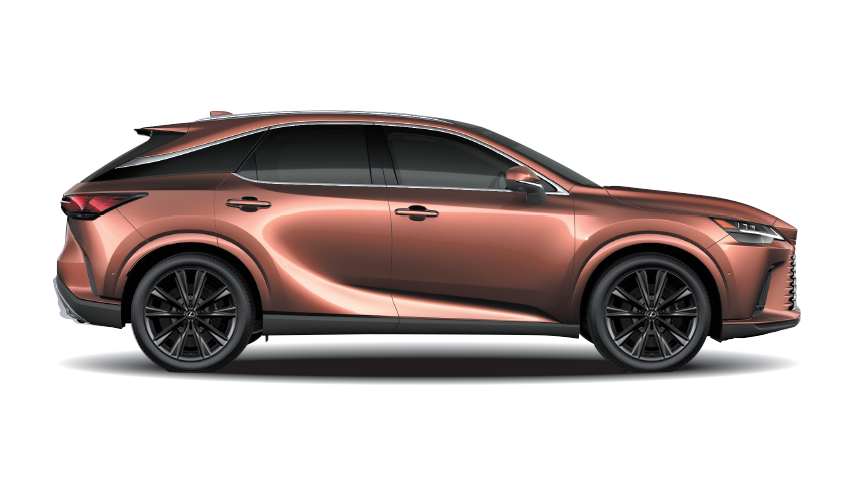 SONIC COPPER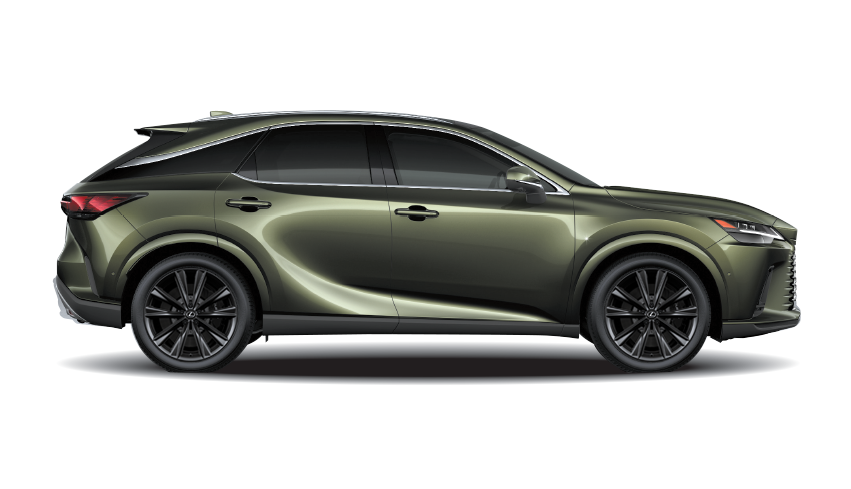 TERRANE KHAKI MICA METALLIC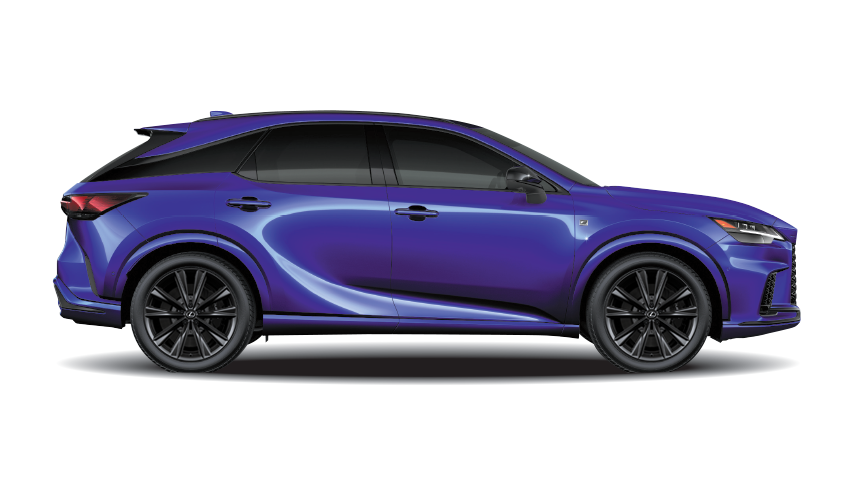 HEAT BLUE CONTRAST LAYERING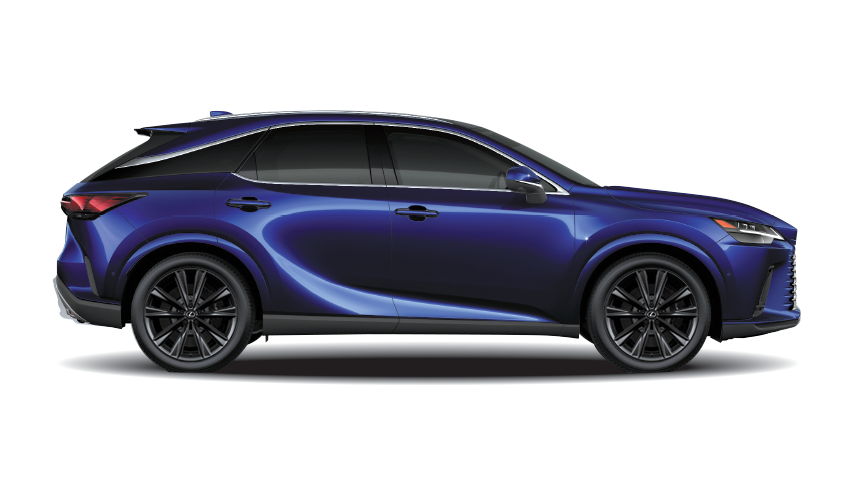 DEEP BLUE MICA
RX 500h F Sport
$21,082 MONTHLY
Indicative repayments is based on Leasing settings
Vehicle Dynamics Integrated Management (VDIM)

F SPORT Alloy Wheels Pattern

Lexus Premium Sound System 21 Speakers


F SPORT Smooth Leather Seats
TEST DRIVE
BUILD & PRICE
INTERIOR DESIGN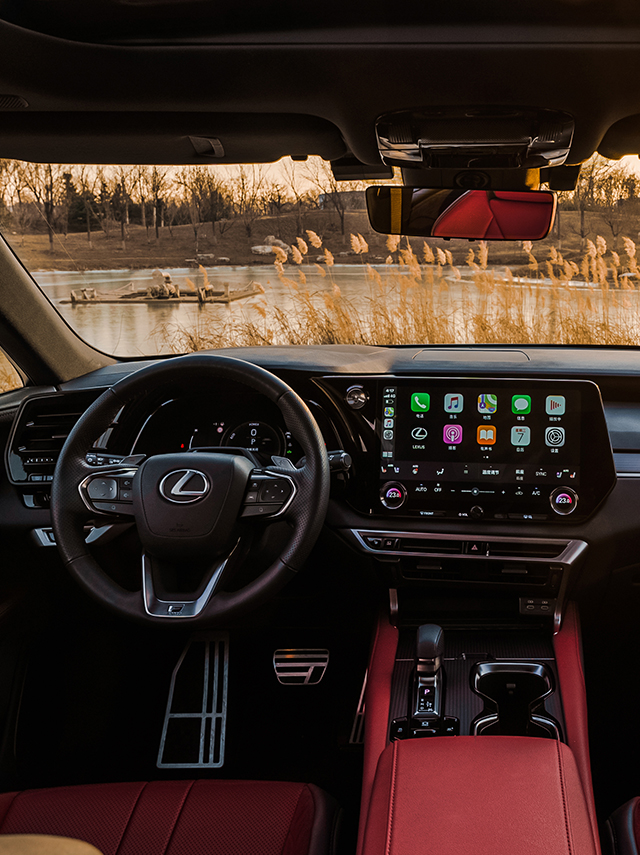 14" TOUCH DISPLAY
14-inch on board Multi-media Touch Display with wireless Apple CarPlay and Bluetooth Connectivity for Mobile-Phone & Audio.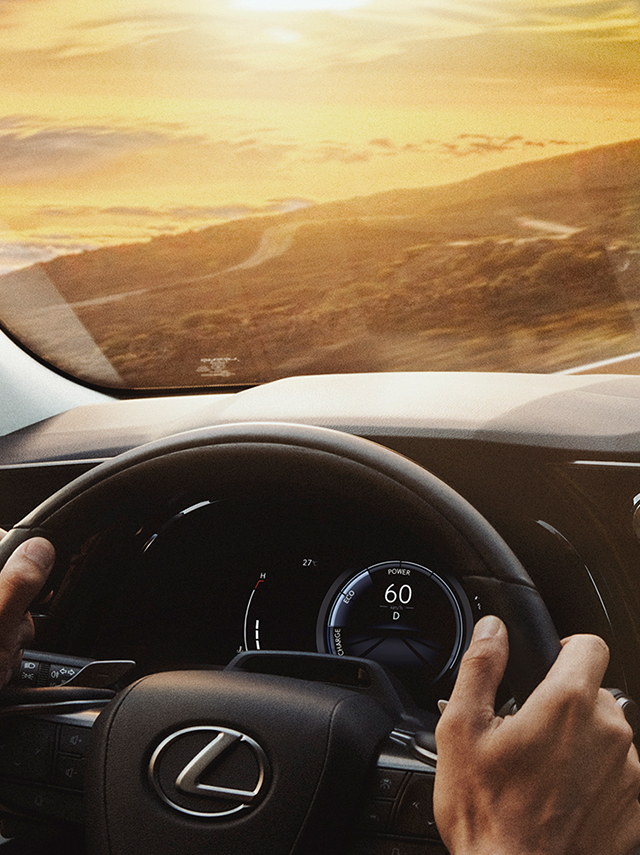 TOUCH TRACING OPERATION
The steering wheel features touch tracing operation, which detects where the driver is touching the steering wheel switch, and displays operational guidance on the color Head-up Display. It enables intuitive driving operation while looking ahead, without the need to look down at your hands.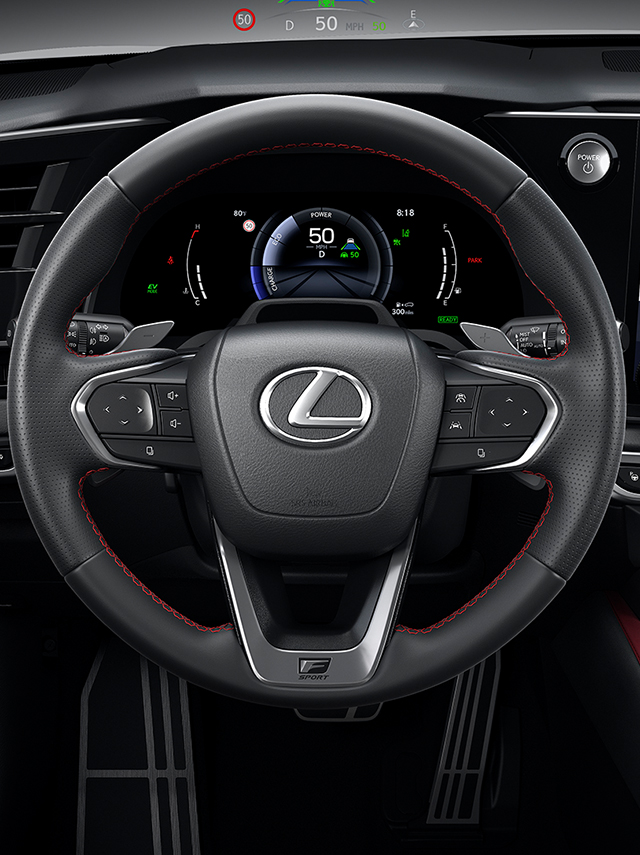 F SPORT STEERING WHEEL
The exclusive F SPORT perforated leather steering wheel with paddle shift and multi-information switch offers race-inspired style and handling.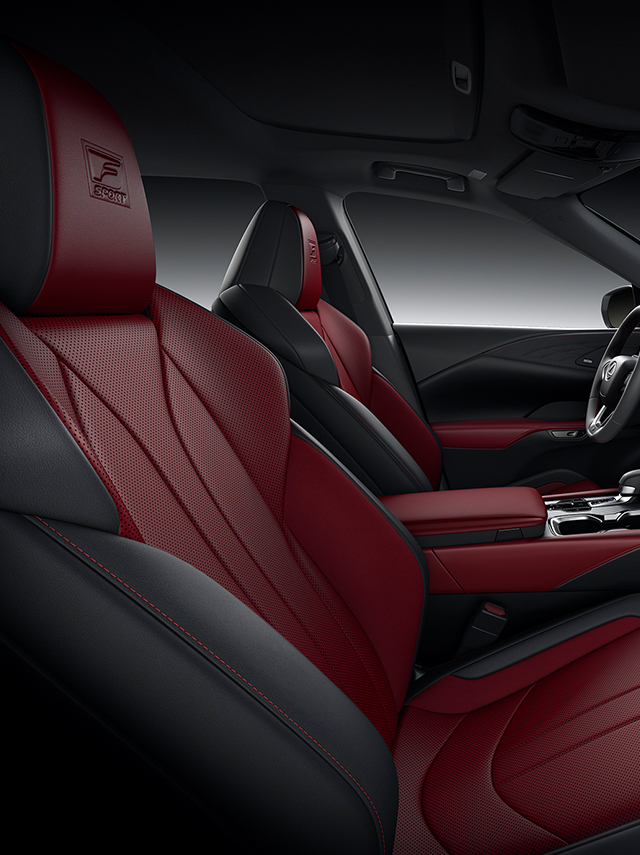 F SPORT FRONT SPORT SEATS
The bolstered front leather seats are performance-inspired upgrades, exclusive to the F SPORT series to forge a deeper connection to your drive.
EXTERIOR DESIGN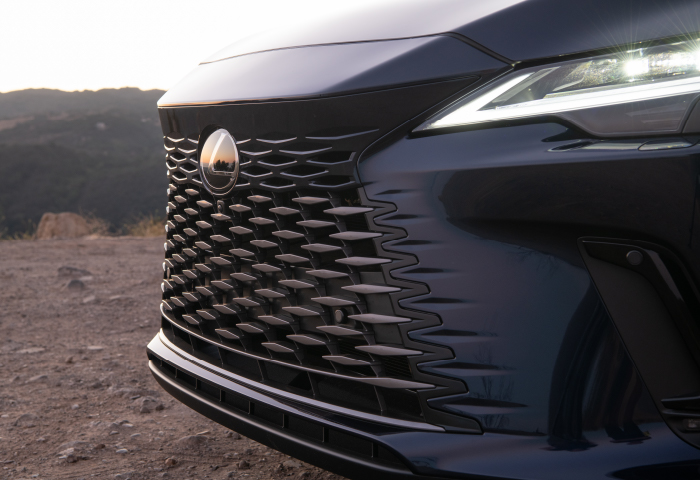 THE SPINDLE BODY
The seamless expression of the fusion between body and grill accentuate the impression of strength and a low center of gravity, pushing the boundaries of expressing a new identity and uniqueness.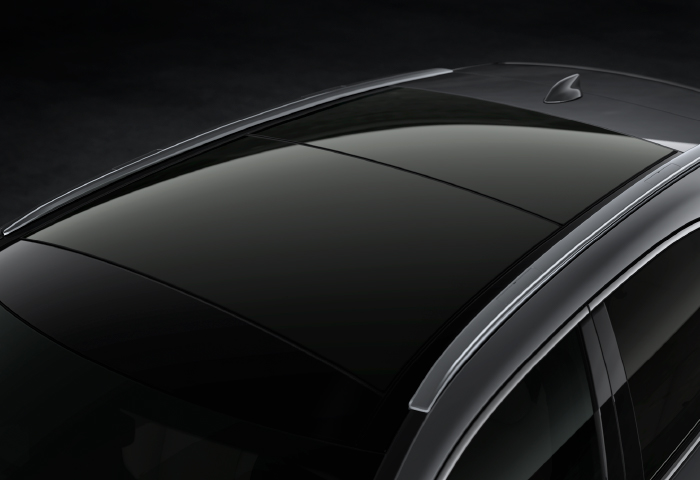 PANORAMIC GLASS ROOF
An available retractable panorama roof is seamless on the outside and larger than a conventional moonroof on the inside. While the entire cabin experience is elevated with more natural light.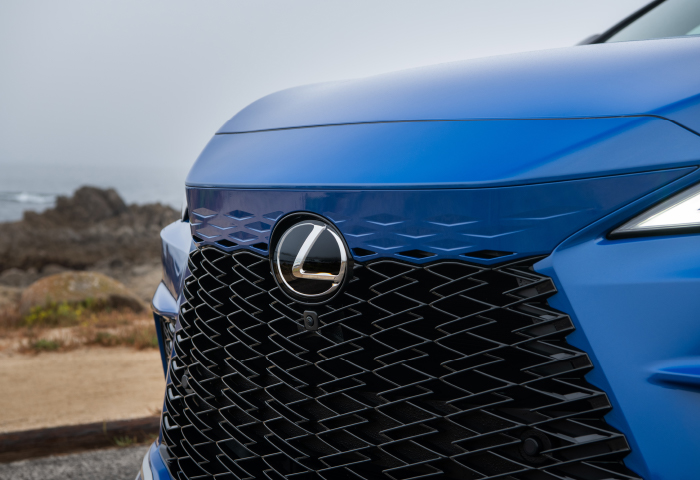 F SPORT SEAMLESS GRILLE
The grill uses an exclusive mesh pattern and has a seamless design that fuses the boundary between the body and the mesh grill, establishing a new and unique F SPORT identity.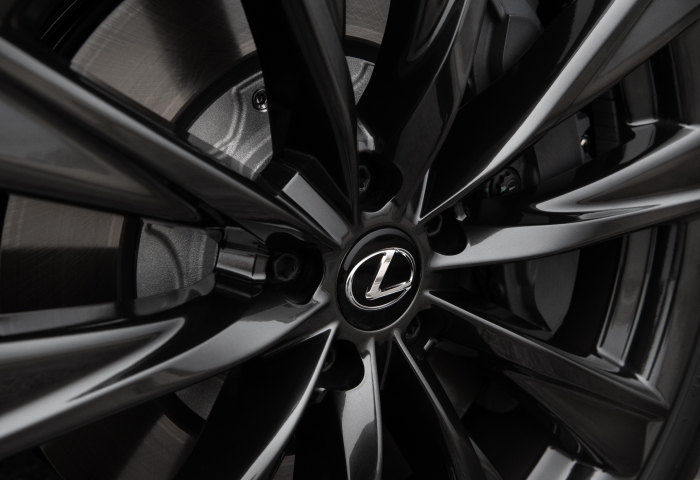 F SPORT WHEELS AND BRAKING SYSTEM
21-inch F SPORT exclusive matte black aluminium wheels and opposed 6-piston brake calipers are now standard equipment in order to achieve more linear and direct brake feel and deceleration performance.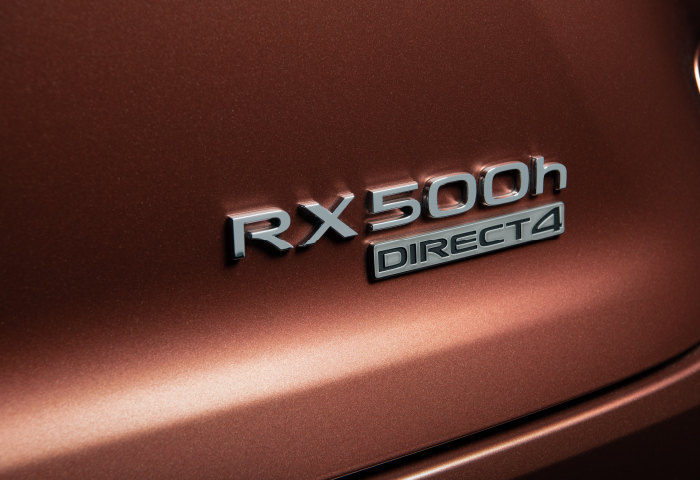 DIRECT4 AWD FORCE SYSTEM
With DIRECT4 this precise four-wheel drive control system works in conjunction with a newly developed hybrid electric system, to maximize the front and rear wheel grip and provide posture control. Drivers will notice an invigorating, direct, and torque-filled driving experience.
SPECIFICATIONS
ENGINE
L4 16-Valve DOHC with Turbo Charger and Dual VVT-i (T24A-FTS)
ENGINE CAPACITY
2,393 cc
ENGINE MAX. OUTPUT
278 PS / 6000 rpm
ENGINE MAX. TORQUE
430 Nm / 1,700 - 3,600 rpm
EMISSION STANDARD
-
ELECTRIC MOTOR MAX. OUTPUT
-
ELECTRIC MOTOR MAX. TORQUE
-
TOTAL SYSTEM OUTPUT
-
MAXIMUM POWER
-
TRANSMISSION
Direct Shift-8AT
DRIVE SYSTEM
All Wheel Drive
SUSPENSION
Front: MacPherson Strut
Rear: Multi-link
FUEL CONSUMPTION
10.3 km/ L
DIMENSIONS
4,890 mm (L) x 1,920 mm (W) x 1,695 mm (H)
WHEELBASE
2,850 mm
KERB WEIGHT
1,895 – 2,005 kg
ENGINE
L4 16-Valve DOHC with Turbo Charger and Dual VVT-I
ENGINE CAPACITY
2,393 cc
ENGINE MAX. OUTPUT
278 PS / 6000 rpm
ENGINE MAX. TORQUE
430 Nm / 1,700 - 3,600 rpm
EMISSION STANDARD
-
ELECTRIC MOTOR MAX. OUTPUT
-
ELECTRIC MOTOR MAX. TORQUE
-
TOTAL SYSTEM OUTPUT
-
MAXIMUM POWER
-
TRANSMISSION
Direct Shift-8AT
DRIVE SYSTEM
All Wheel Drive
SUSPENSION
Front: MacPherson Strut
Rear: Multi-link
FUEL CONSUMPTION
-
DIMENSIONS
4,890 mm (L) x 1,920 mm (W) x 1,695 mm (H)
WHEELBASE
2,850 mm
KERB WEIGHT
1,895 – 2,005 kg
ENGINE
L4 16-Valve DOHC with Turbo Charger and Dual VVT-I
ENGINE CAPACITY
2,393 cc
ENGINE MAX. OUTPUT
274 PS / 6000 rpm
ENGINE MAX. TORQUE
460 Nm / 2,000 - 3,000 rpm
EMISSION STANDARD
-
ELECTRIC MOTOR MAX. OUTPUT
F: 64 kw / R: 75.9 kw
ELECTRIC MOTOR MAX. TORQUE
F: 292 Nm / R: 168.5 Nm
TOTAL SYSTEM OUTPUT
371 PS (Engine and Electric motors, based on in-house measurements)
MAXIMUM POWER
-
TRANSMISSION
6-Speed AT
DRIVE SYSTEM
Direct4 (All Wheel Drive)
SUSPENSION
Front: MacPherson Strut
Rear: Multi-link
FUEL CONSUMPTION
12.0 km/L
DIMENSIONS
4,890 mm (L) x 1,920 mm (W) x 1,695 mm (H)
WHEELBASE
2,850 mm
KERB WEIGHT
2,095 – 2,106 kg
OFFERS , PROMOTIONS & EVENTS