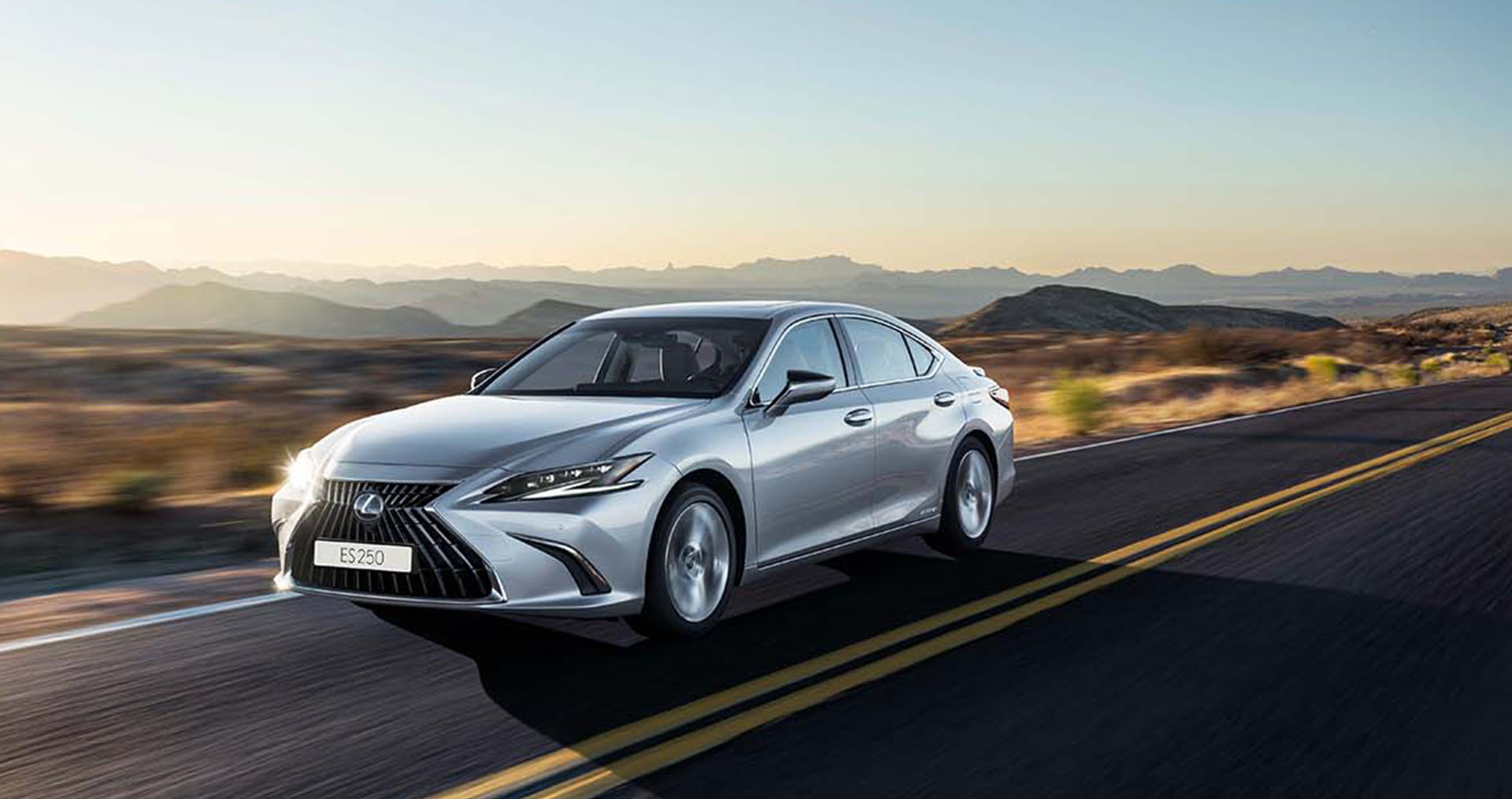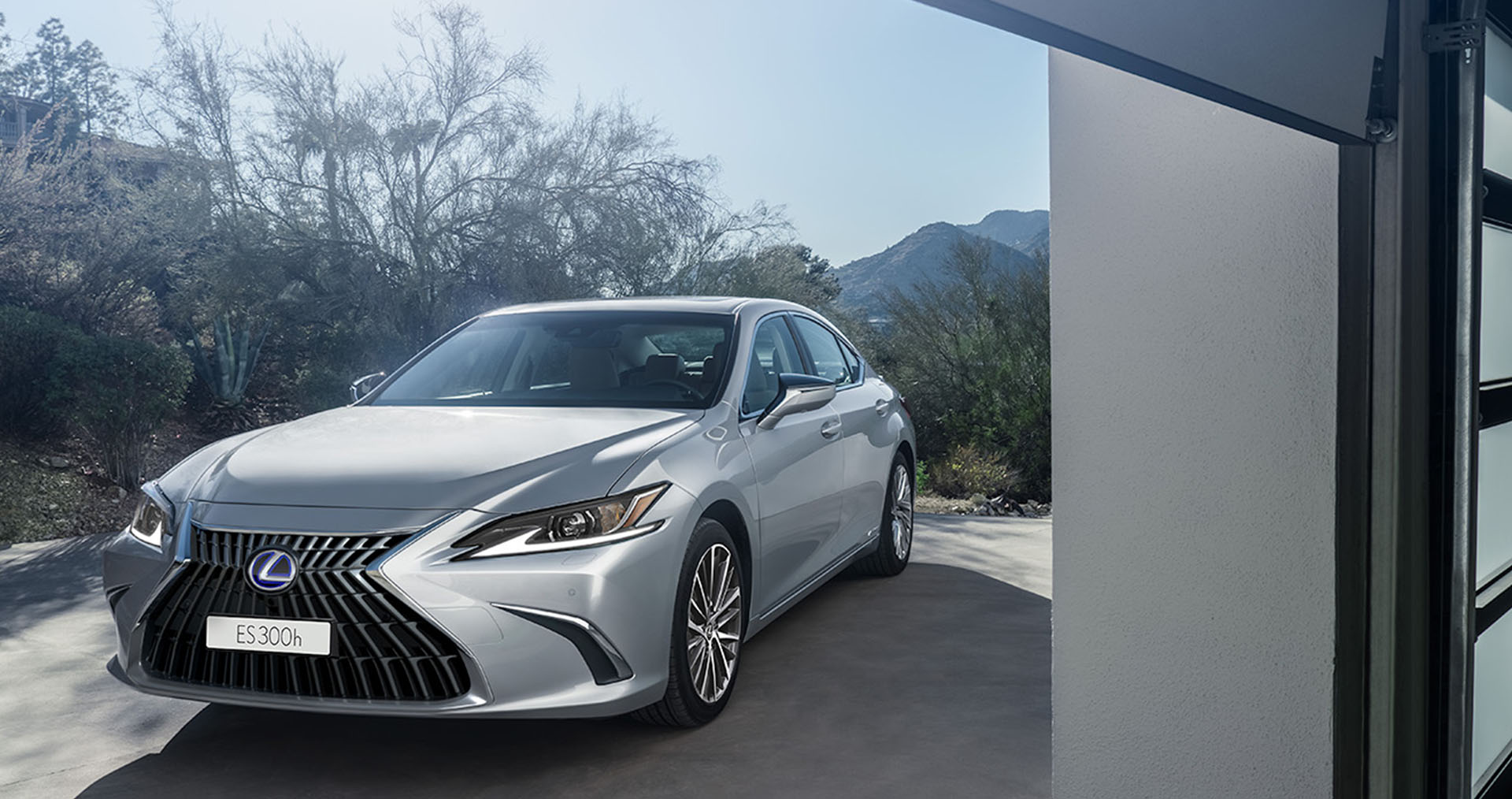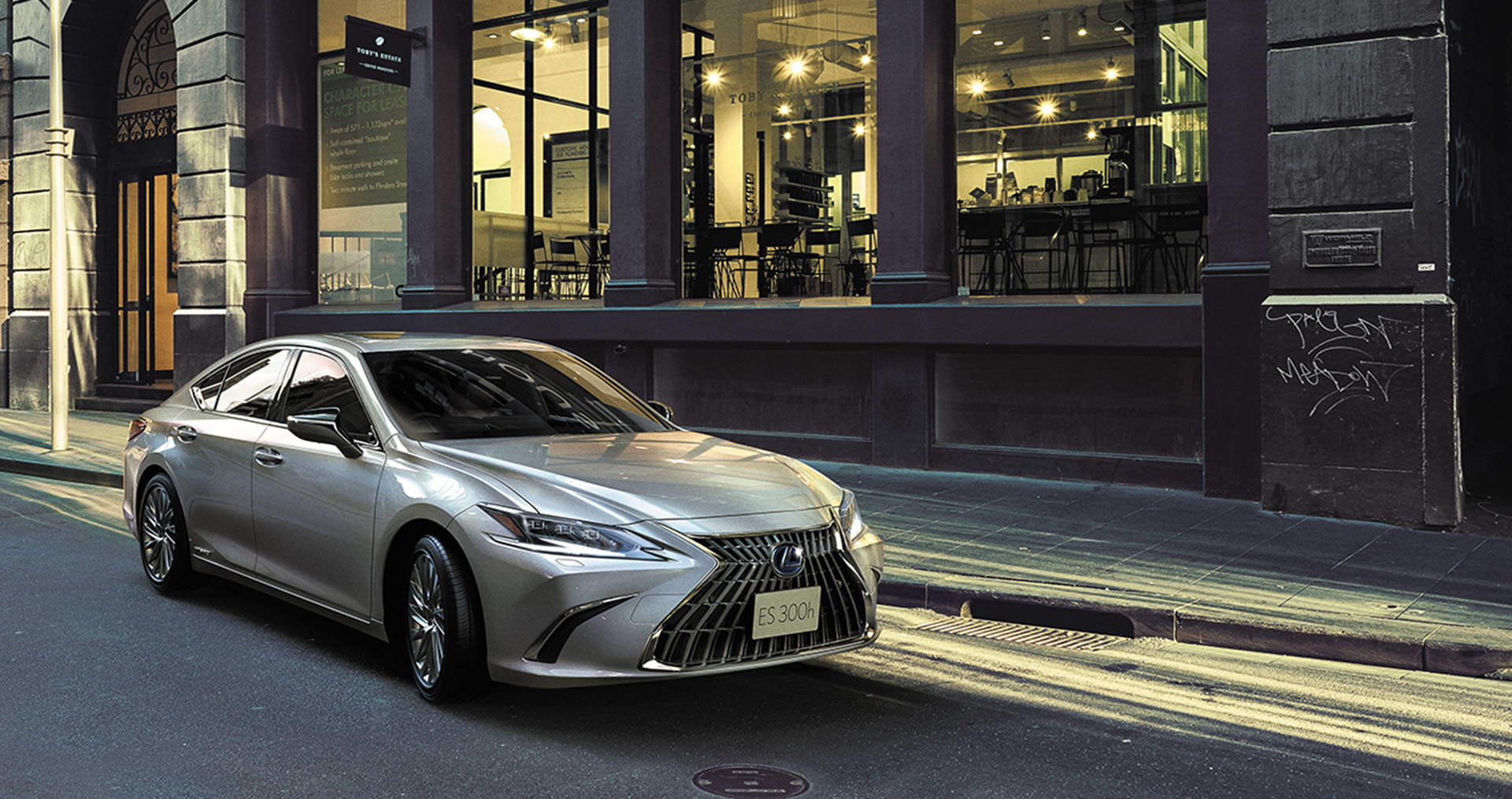 EXPLORE YOUR LEXUS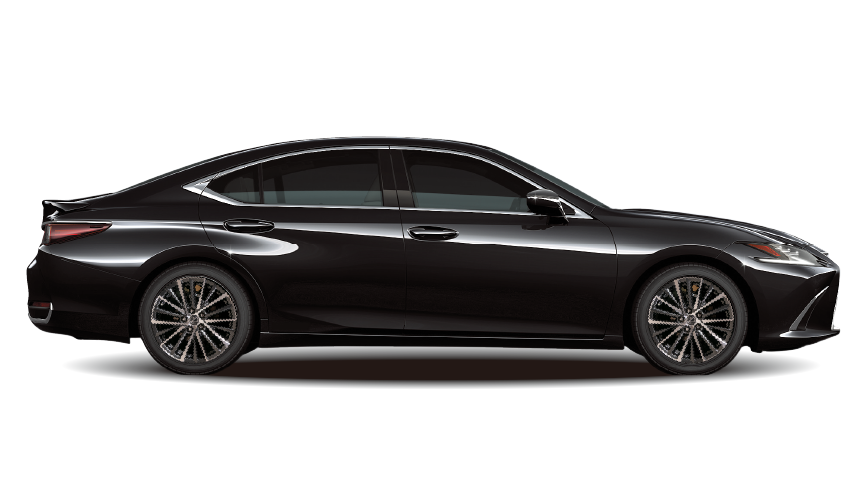 BLACK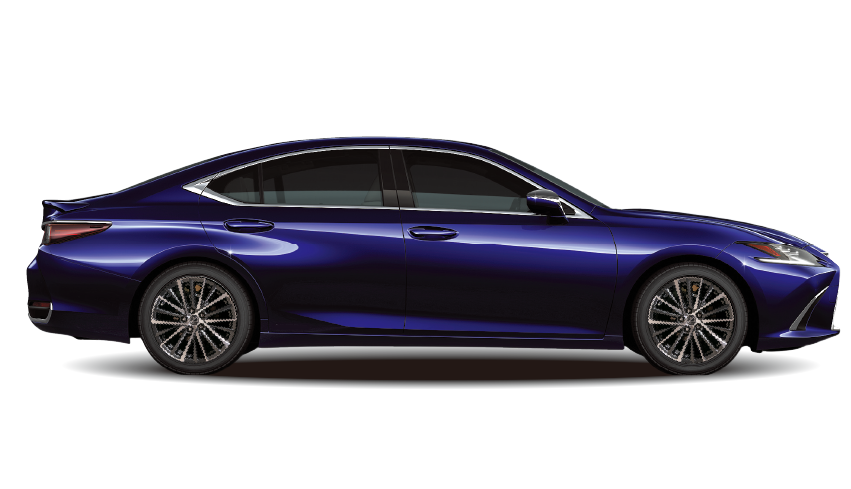 DEEP BLUE MICA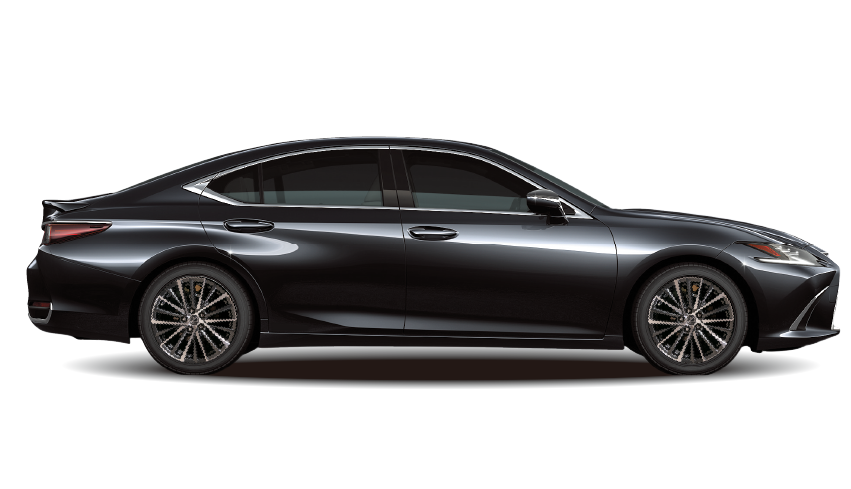 GRAPHITE BLACK GLASS FLAKE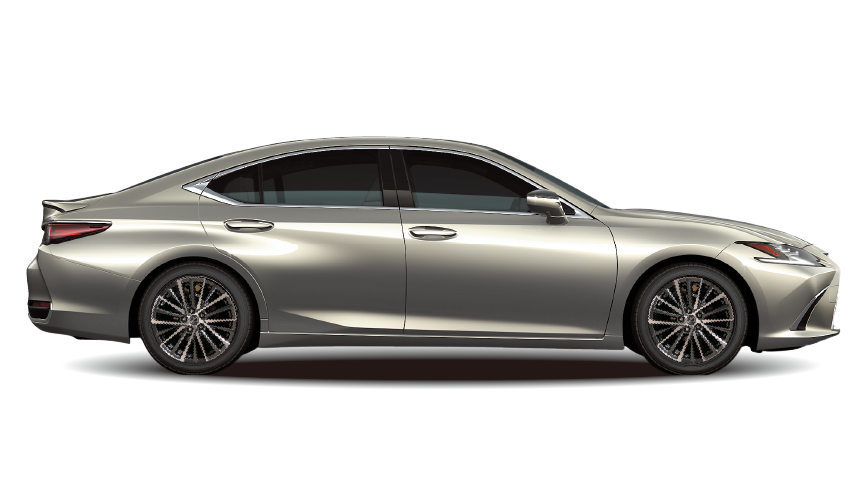 ICE ECRU MICA METALLIC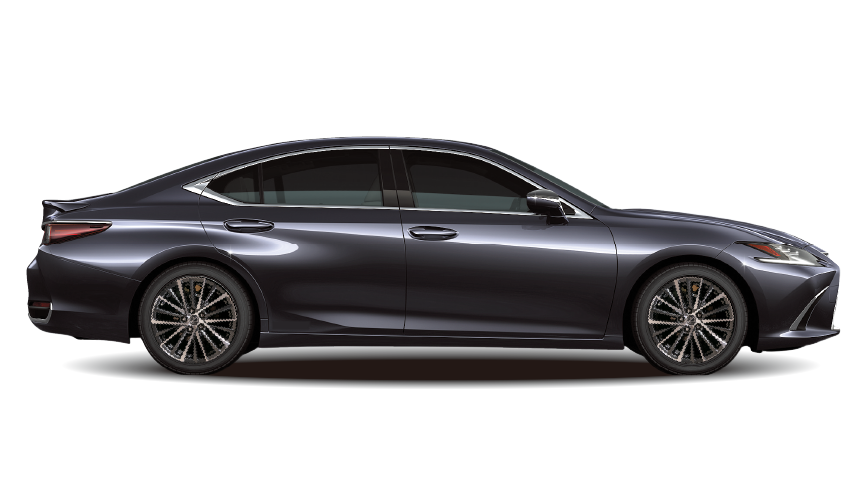 SONIC CHROME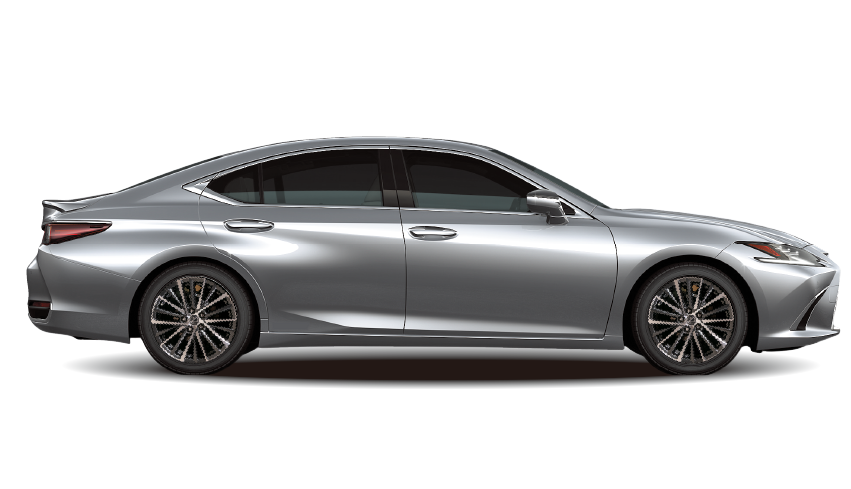 SONIC IRIDIUM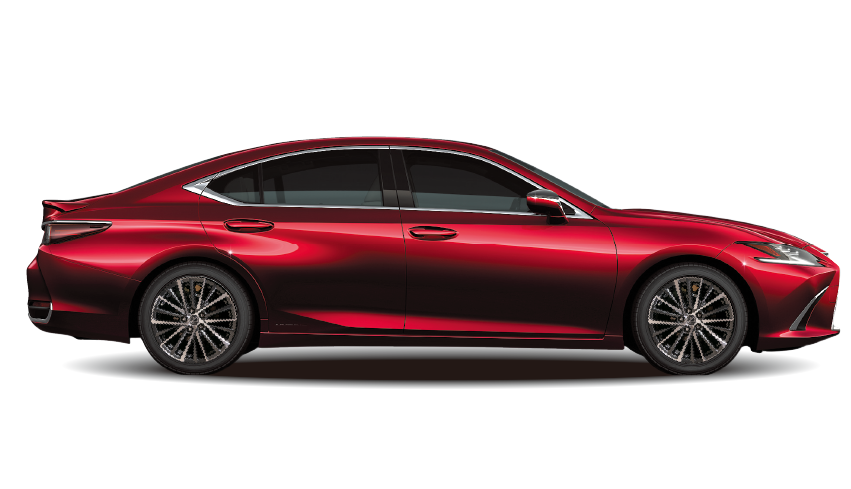 RED MICA CRYSTAL SHINE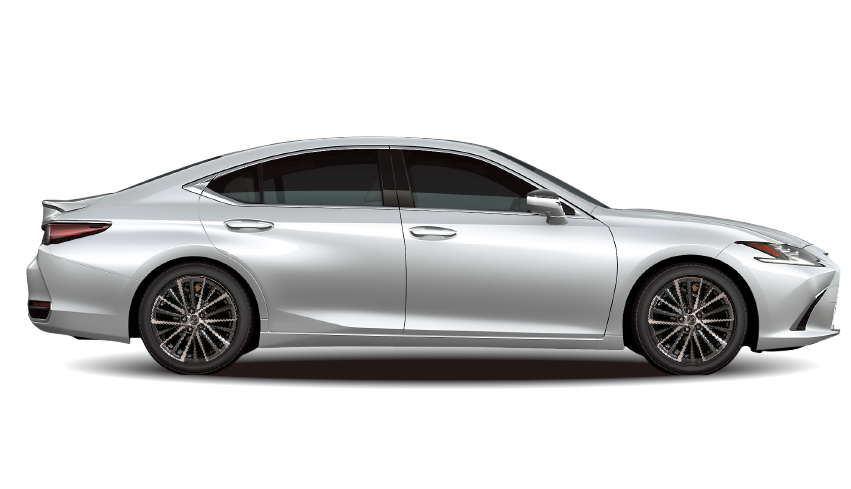 SONIC QUARTZ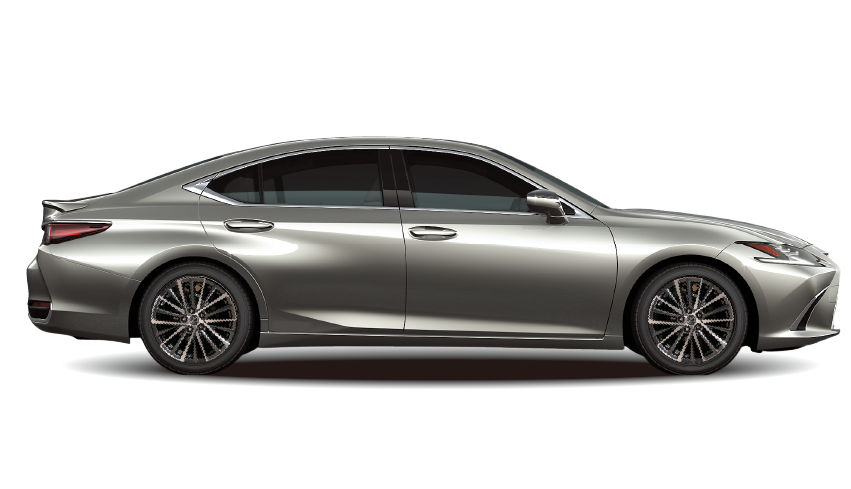 SONIC TITANIUM
ES 250 Executive
$20,216 MONTHLY
Indicative repayments is based on Leasing settings
Lexus Safety System+
Bi-LED Headlamp with Auto-leveling
Aluminum Wheels with 235/45 R18 Tires
8" on board High Resolution Multi-Media Display with Apple CarPlay
TEST DRIVE
BUILD & PRICE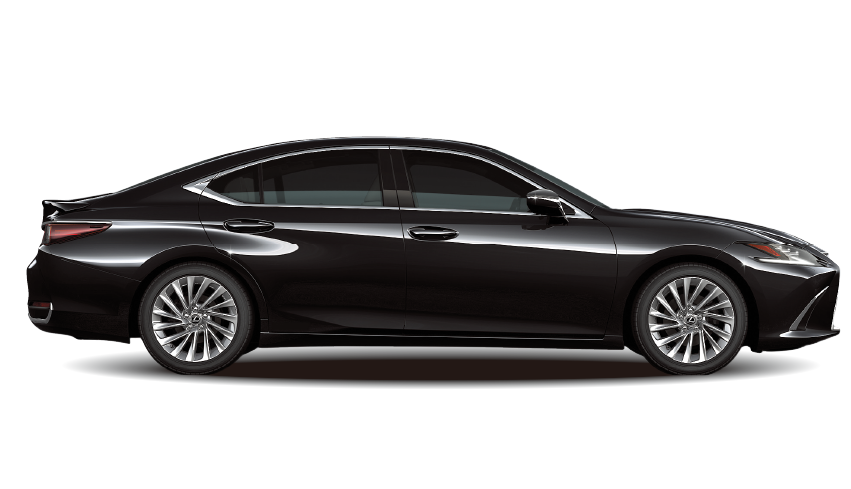 BLACK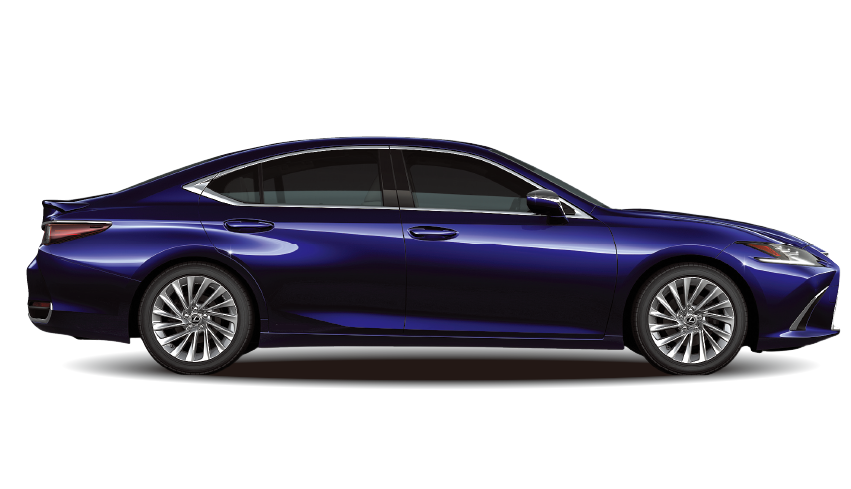 DEEP BLUE MICA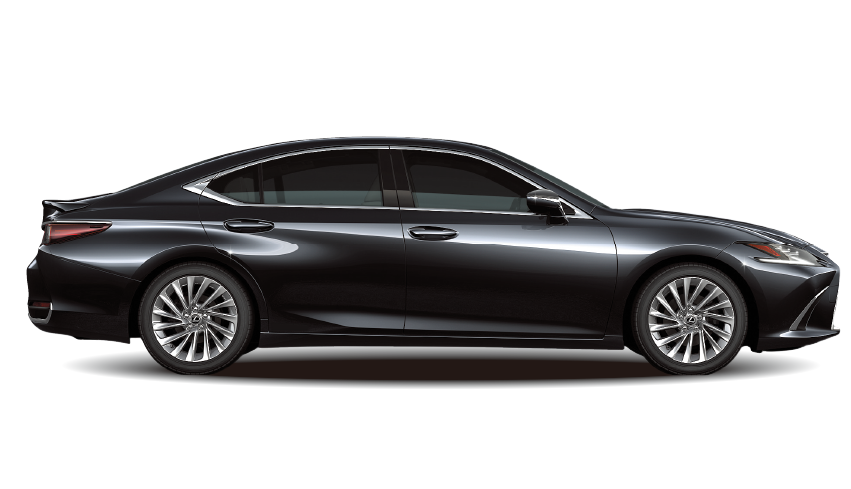 GRAPHITE BLACK GLASS FLAKE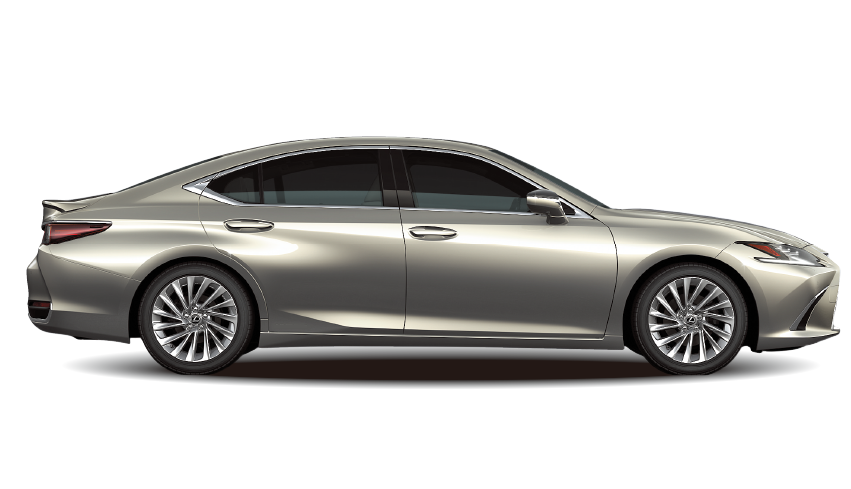 ICE ECRU MICA METALLIC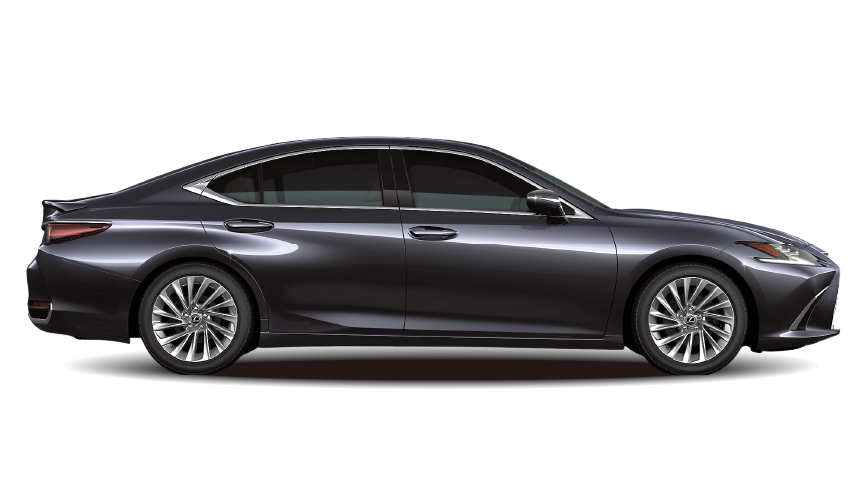 SONIC CHROME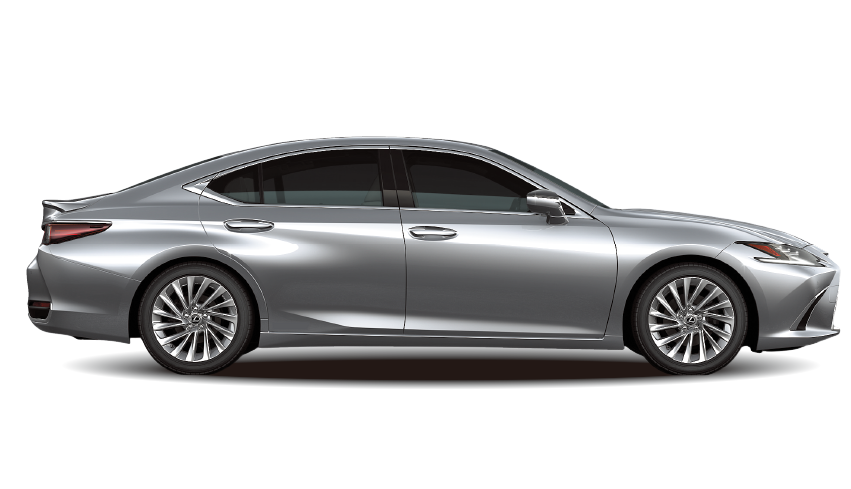 SONIC IRIDIUM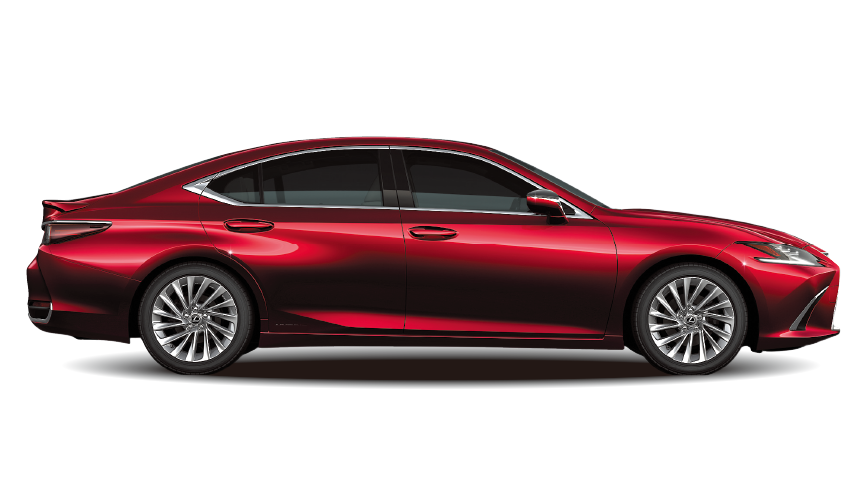 RED MICA CRYSTAL SHINE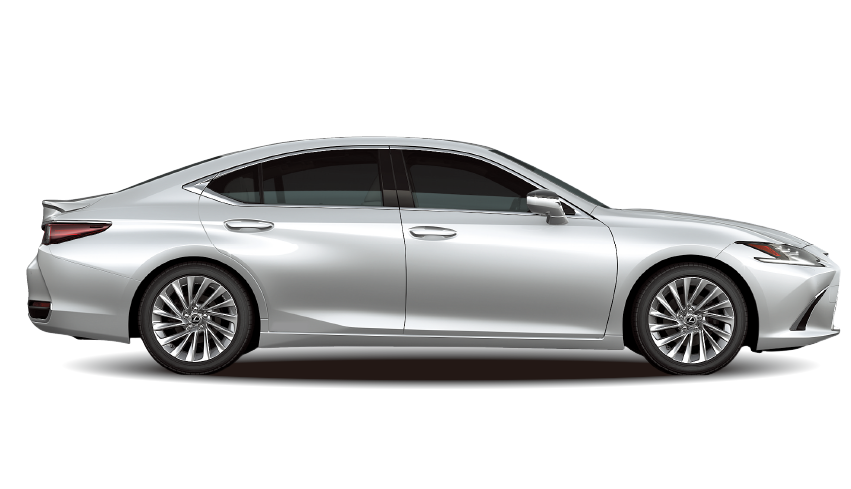 SONIC QUARTZ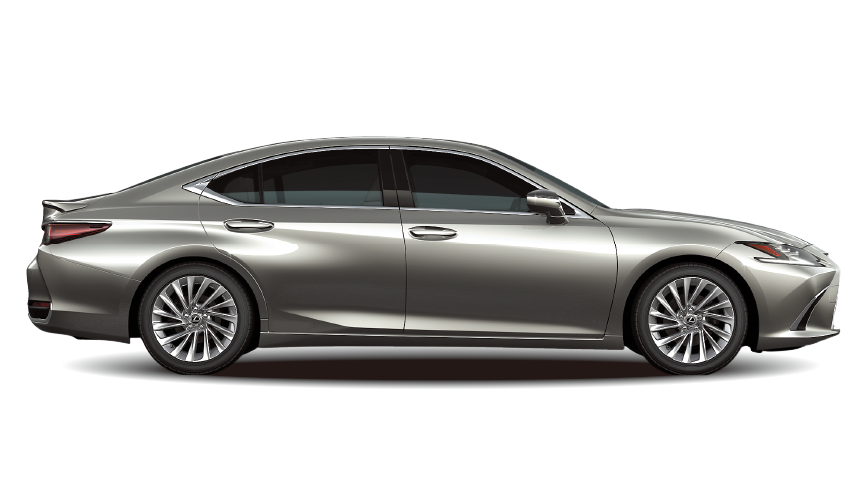 SONIC TITANIUM
ES 250 Premium
$23,555 MONTHLY
Indicative repayments is based on Leasing settings
Premium-grade Aluminum Wheels with 235/45 R18 Tires
Triple-beam LED Headlamp
Mark Levinson® Premium Surround Sound System with 17 Speakers
12.3" on board High Resolution Multi-Media Display with Apple CarPlay
TEST DRIVE
BUILD & PRICE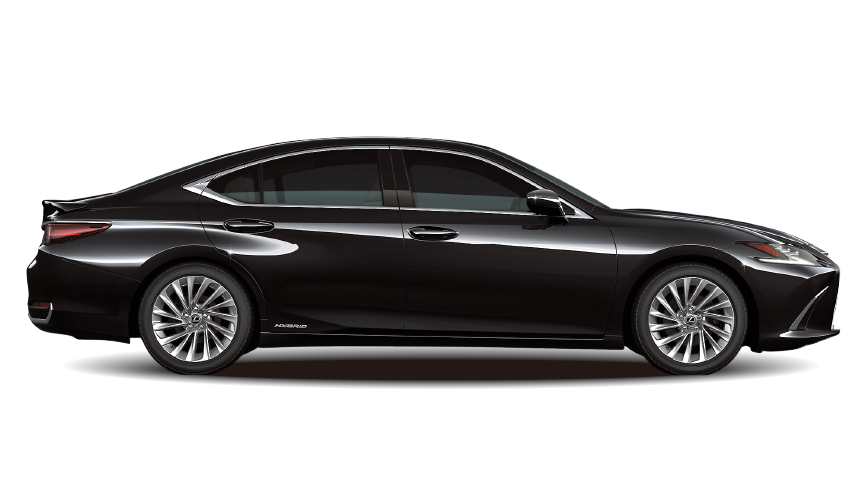 BLACK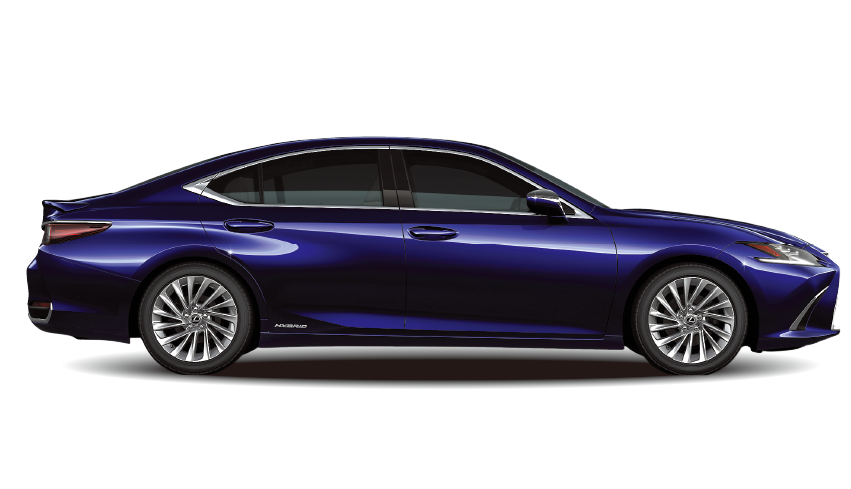 DEEP BLUE MICA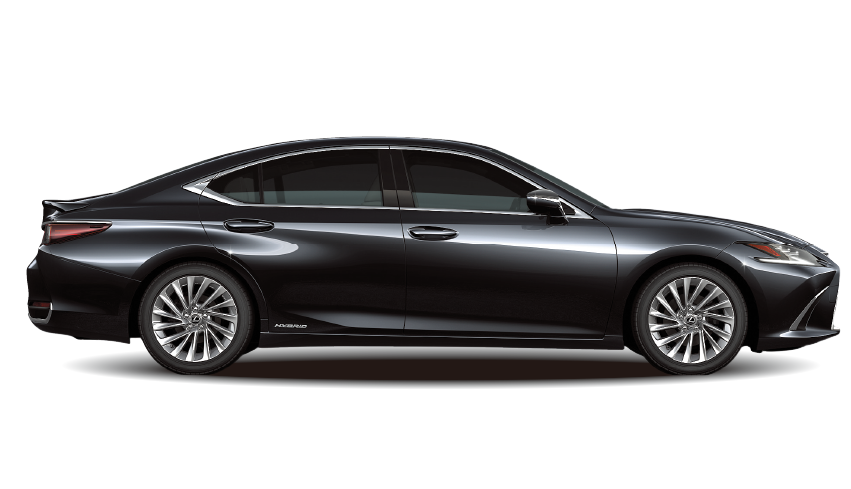 GRAPHITE BLACK GLASS FLAKE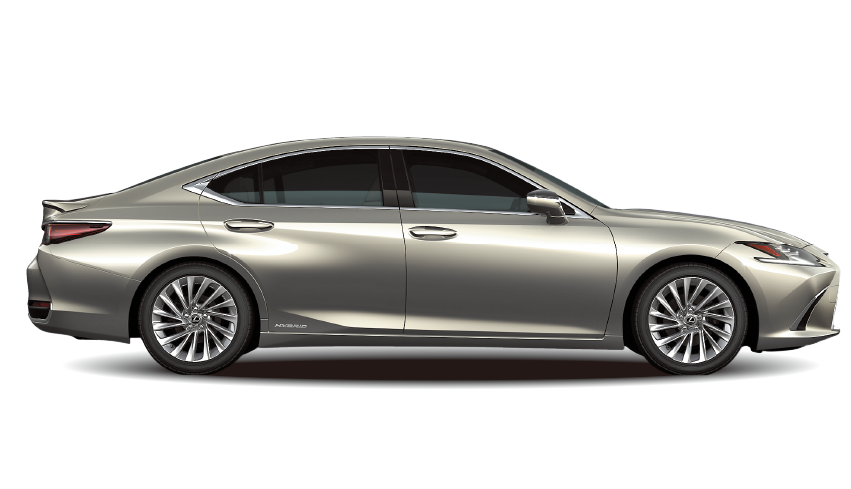 ICE ECRU MICA METALLIC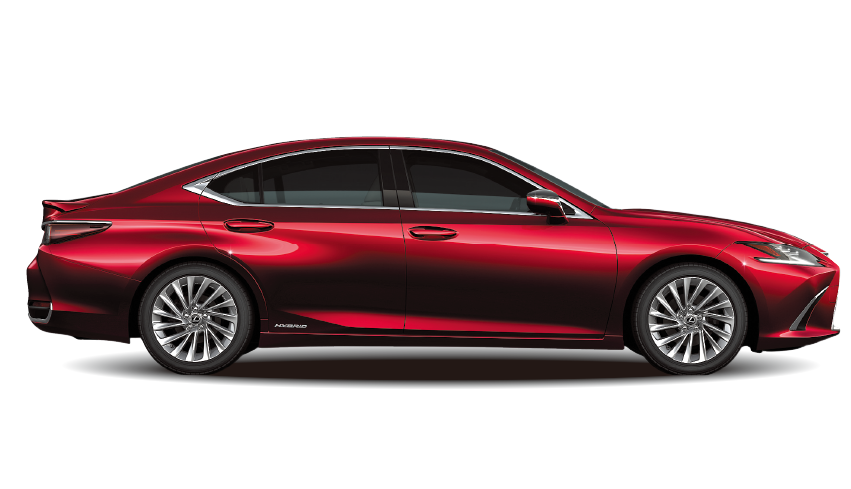 RED MICA CRYSTAL SHINE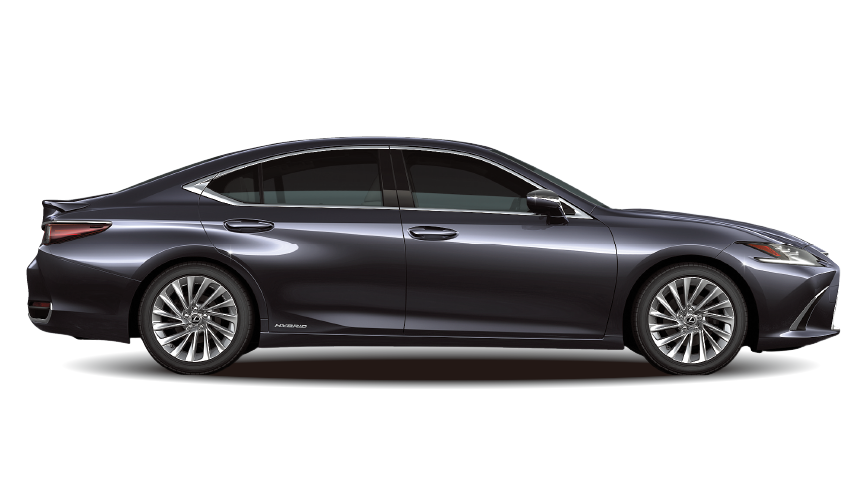 SONIC CHROME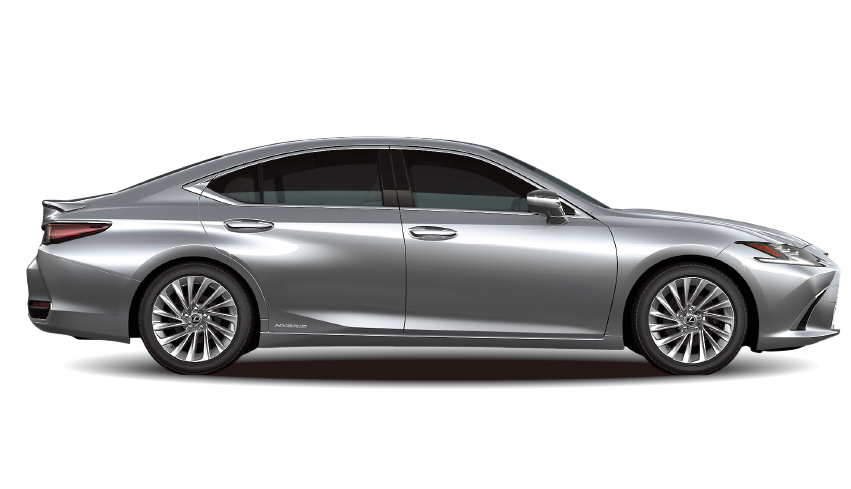 SONIC IRIDIUM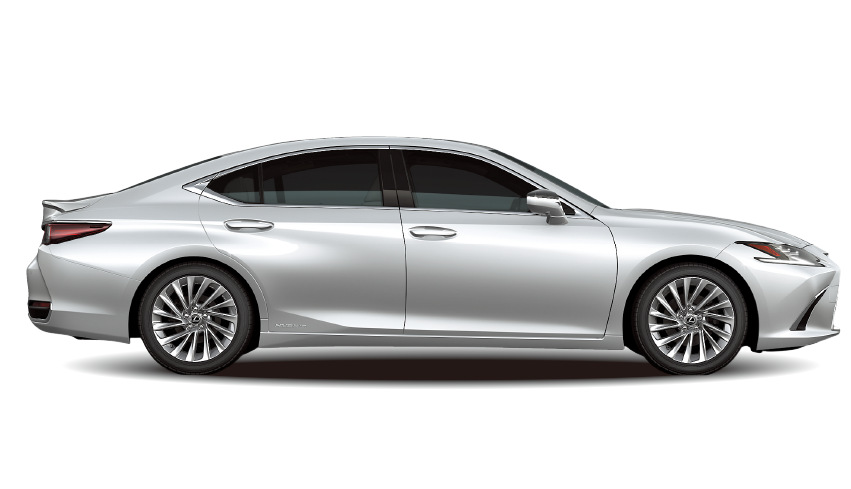 SONIC QUARTZ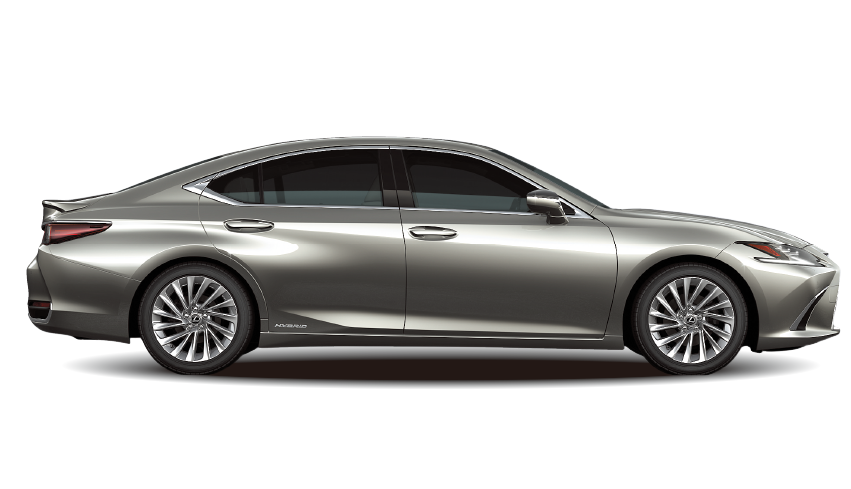 SONIC TITANIUM
ES 300h Premium
$26,774 MONTHLY
Indicative repayments is based on Leasing settings
Electronic continuously variable transmission (E-CVT)
Premium-grade Aluminum wheels with 235/45 R18 Tires –
12.3" on board High Resolution Multi-Media Display with Apple CarPlay
Mark Levinson® Premium Surround Sound System with 17 Speakers
TEST DRIVE
BUILD & PRICE
INTERIOR DESIGN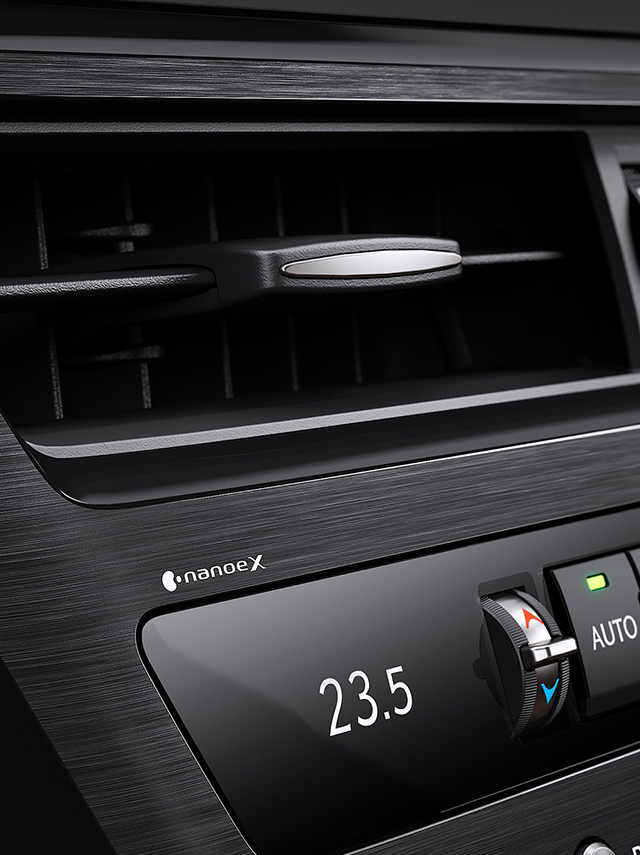 NANOE™ X AIR-PURIFICATION SYSTEM
The powerful Nanoe™ X actively spreads ions through the air and onto surfaces, these ions reach deep into the fibres of clothing and carpet, inhibit up to 99% of airborne and adhered bacteria and viruses. Nanoe™ X deodorises strong and unpleasant odours so you can enjoy a more pleasant, fresher journey.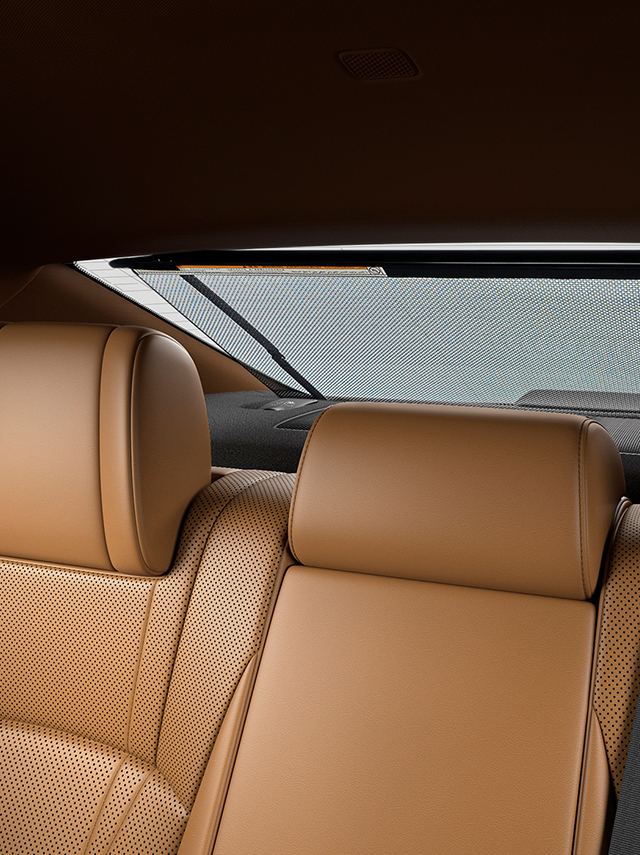 POWER REAR WINDOW SUNSHADE
Power sunshade for the rear window provide shade and privacy in the rear seats. For clear field of view when reversing, the rear window sunshade automatically lowers when reverse gear is engaged.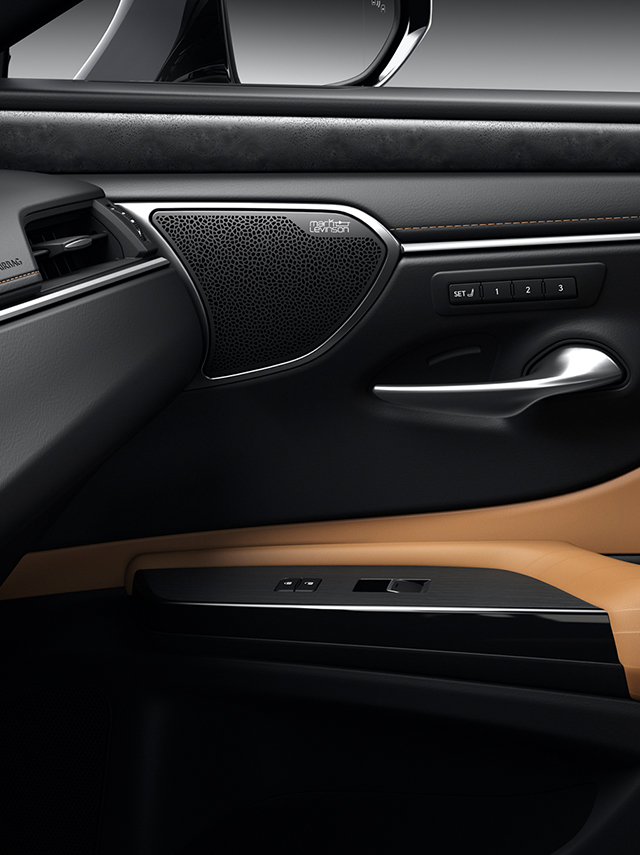 Mark Levinson™ PREMIUM SURROUND SOUND SYSTEM
Adopting a PurePlay layout, 7 Unity speakers with identical performance are arranged along the shoulder line which runs from the instrument panel to the door tops, effectively surrounding the cabin.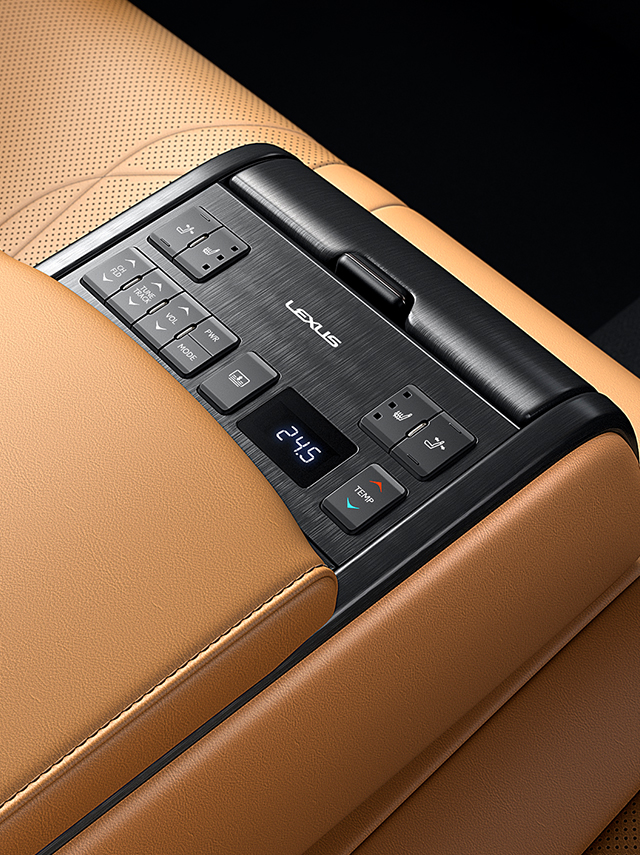 REAR SEAT CONTROL PANEL
The rear seats feature a center armrest with convenient cupholders. An integrated control panel lets occupants adjust the audio system, seat recline* and other settings, further enhancing passenger pleasure.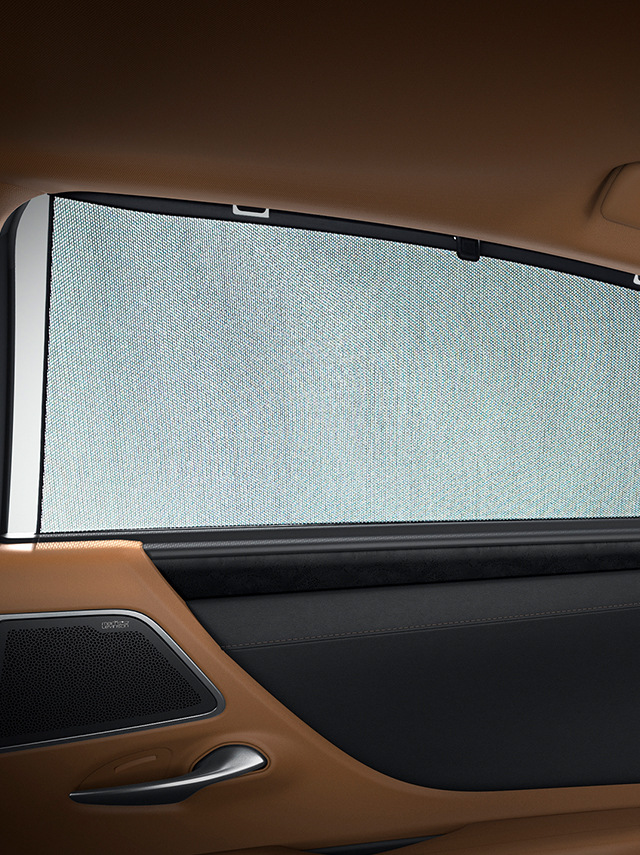 POWER REAR SUNSHADE
To help reduce unwanted glare, an available power rear sunshade can be operated at the push of a button.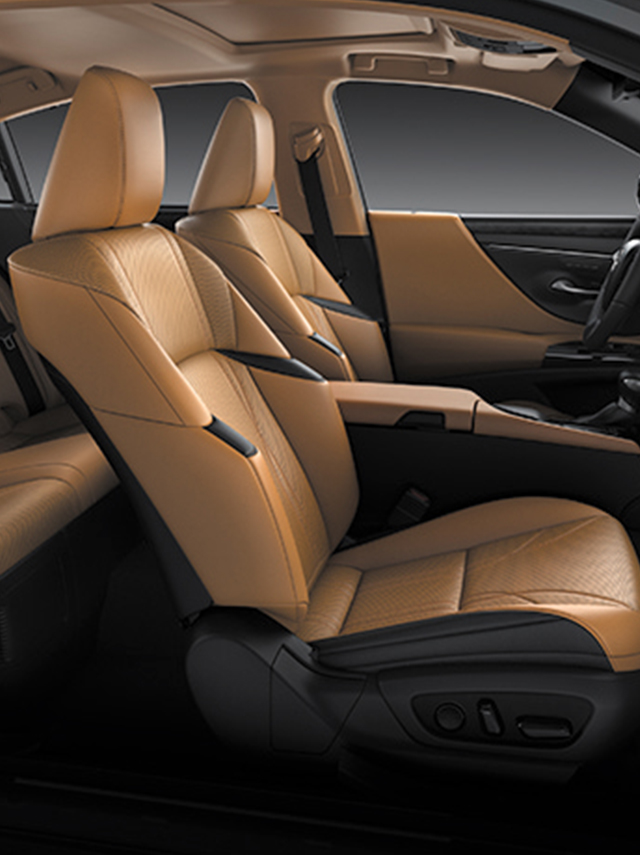 HEATED AND VENTILATED FRONT SEATS
Taking the comfort of the standard seats even further, the heated and ventilated front seats offer separate heaters and fans in the seat cushions to provide optimum comfort, regardless of the weather.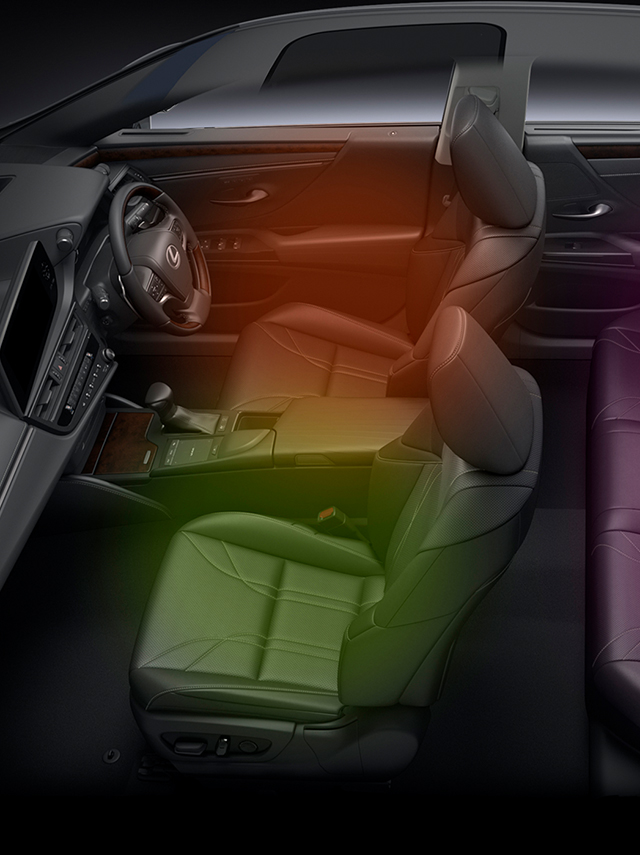 LEXUS CLIMATE CONCIERGE
The powerful energy-efficient air conditioning system provides 3-zone independent control of the temperature in the driver's seat, front passenger's seat and rear seats. A control panel for rear seat passengers is conveniently located in the rear center armrest.
EXTERIOR DESIGN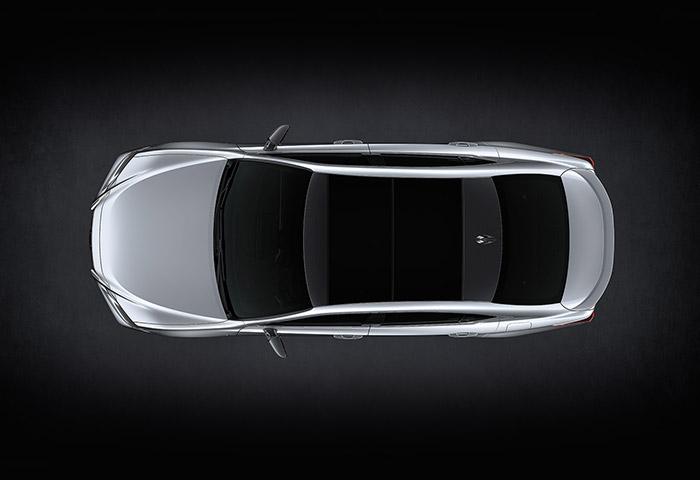 PANORAMIC SUNROOF*
The large glass roof lets in an abundance of light, adding to the spacious airy feeling in the cabin. It has three sections: the front acts as a wind deflector when the center is slid open, the center has a power tilt and slide function, and the rear is a fixed type. For safe operation during closing, the glass roof stops temporarily in a safe position, and requires a further press of the close switch to fully close it. *Only carries by ES250 Executive and ES250 Premium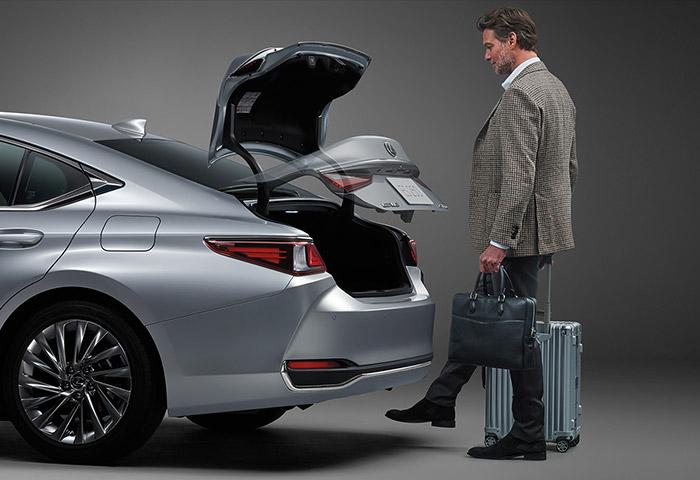 HANDS-FREE POWER TRUNK LID
Even if both hands are full, when carrying the electronic Key you can open and close the trunk lid automatically by moving your foot under the rear bumper and out again.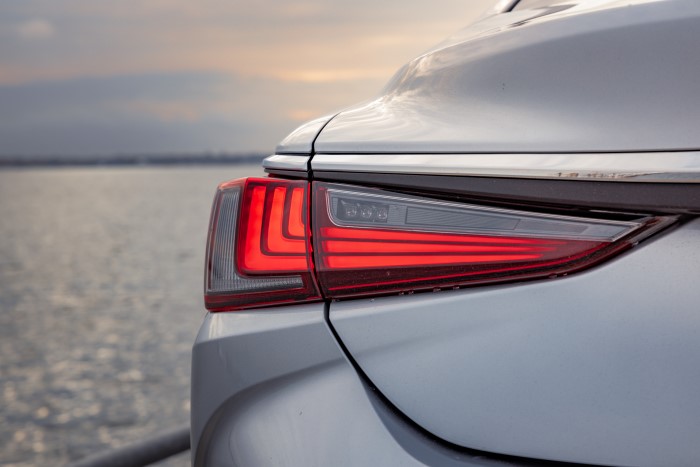 LED REAR COMBINATION LAMPS
The L-shaped rear combination lamps reinforce the ES's Lexus identity. The three-dimensional design was engineered to combine high visibility with distinctive style.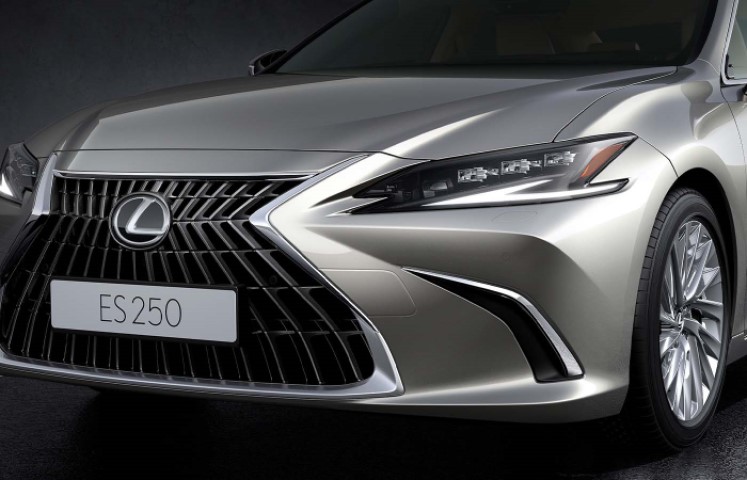 TRIPLE-BEAM LED
The slim, square design of the Triple-Beam LED projects a sharp futuristic look, heightened by the thin light beam design of the turn signal lamps. It integrates innovative BladeScan AHS headlamps to help provide excellent nighttime visibility, to help support early recognition of pedestrians and road signs for reliable, stress-free driving.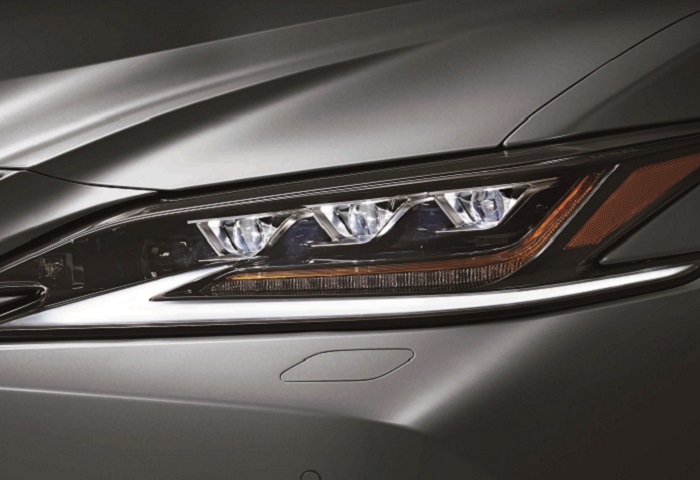 LED ILLUMINATION
Available Premium Triple-Beam LED headlamps, sleek LED taillamps and daytime running lights put evocative design in razor-sharp focus.
SPECIFICATIONS
| | |
| --- | --- |
| ENGINE: | L4 16-Valve DOHC withDual VVT-i (A25A-FKS) |
| ENGINE CAPACITY: | 2,487 cc |
| ENGINE MAX. OUTPUT: | 207 PS / 6,600 rpm |
| ENGINE MAX. TORQUE: | 247 Nm / 5,000 rpm |
| EMISSION STANDARD: | Euro 6 |
| ELECTRIC MOTOR MAX. OUTPUT: | - |
| ELECTRIC MOTOR MAX. TORQUE: | - |
| TOTAL SYSTEM OUTPUT | - |
| MAXIMUM POWER: | - |
| TRANSMISSION: | Direct Shift 8-AT |
| DRIVE SYSTEM: | Front Wheel Drive |
| SUSPENSION: | Front: MacPherson Strut; Rear: Double Wishbone |
| FUEL CONSUMPTION: | 14.9 km/L |
| DIMENSIONS: | 4,975 mm (L) x 1,865 mm (W) x 1,445 mm (H) |
| WHEELBASE: | 2,870 mm |
| KERB WEIGHT: | 1,620 - 1,680 kg |
| | |
| --- | --- |
| ENGINE: | L4 16-Valve DOHC withDual VVT-i (A25A-FKS) |
| ENGINE CAPACITY: | 2,487 cc |
| ENGINE MAX. OUTPUT: | 207 PS / 6,600 rpm |
| ENGINE MAX. TORQUE: | 247 Nm / 5,000 rpm |
| EMISSION STANDARD: | Euro 6 |
| ELECTRIC MOTOR MAX. OUTPUT: | - |
| ELECTRIC MOTOR MAX. TORQUE: | - |
| TOTAL SYSTEM OUTPUT | - |
| MAXIMUM POWER: | - |
| TRANSMISSION: | Direct Shift 8-AT |
| DRIVE SYSTEM: | Front Wheel Drive |
| SUSPENSION: | Front: MacPherson Strut; Rear: Double Wishbone |
| FUEL CONSUMPTION: | 14.9 km/L |
| DIMENSIONS: | 4,975 mm (L) x 1,865 mm (W) x 1,445 mm (H) |
| WHEELBASE: | 2,870 mm |
| KERB WEIGHT: | 1,620 - 1,680 kg |
| | |
| --- | --- |
| ENGINE: | L4 16-valve DOHC with Dual VVT-i (A25A-FXS) |
| ENGINE CAPACITY: | 2,487 cc |
| ENGINE MAX. OUTPUT: | 178 PS / 5,700 rpm |
| ENGINE MAX. TORQUE: | 221 Nm / 3,600-5,200 rpm |
| EMISSION STANDARD: | Euro 6 |
| ELECTRIC MOTOR MAX. OUTPUT: | - |
| ELECTRIC MOTOR MAX. TORQUE: | - |
| TOTAL SYSTEM OUTPUT | - |
| MAXIMUM POWER: | - |
| TRANSMISSION: | Direct Shift 8-AT |
| DRIVE SYSTEM: | Front Wheel Drive |
| SUSPENSION: | Front: MacPherson Strut; Rear: Double Wishbone |
| FUEL CONSUMPTION: | 21.7 Km/ L |
| DIMENSIONS: | 4,975 mm (L) x 1,865 mm (W) x 1,445 mm (H) |
| WHEELBASE: | 2,870 mm |
| KERB WEIGHT: | 1,680 – 1,740 kg |
OFFERS , PROMOTIONS & EVENTS